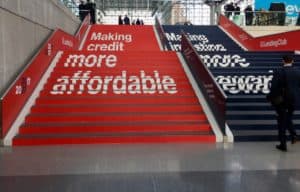 The largest marketplace lending company LendingClub (NYSE: LC) will report Q1 2019 results after the bell on Tuesday, May 7, 2019.
According to the Q4 report, the following guidance was provided:
Net Revenue to be in the range of $162 million to $172 million
Consolidated Net Loss and Adjusted Net Loss both in the range of $(20) million to $(15) million.
Net income profitability should arrive in the second half of 2019.
Earlier this month, LendingClub proposed a reverse split of 5 to 1. The adjustment provides no economic impact to investors but may save LendingClub some money while making shares more attractive to institutional investors.
LendingClub also recently revealed that two luminaries will be exiting the LendingClub board. Former Morgan Stanley CEO John Mack and former analyst and VC Mary Meeker have both chosen not to seek re-election to the board.
LendingClub CEO Scott Sanborn has been at the helm of the company for two years now. He took over the Fintech during a turbulent time for LendingClub and the marketplace lending sector in general. It will be interesting to see if future services are foreshadowed and whether, or not, LendingClub will become profitable, and turn the corner, during some point in 2019.
LendingClub will host a conference call to discuss the first quarter financial results at 2:00 p.m. Pacific Time (5:00 p.m. Eastern Time) on the same day.
A live webcast of the call will be available at http://ir.lendingclub.com under the Events & Presentations menu. To access the call please dial +1 (888) 317-6003 or outside the U.S. +1 (412) 317-6061 with conference ID 9666465 ten minutes prior to 2:00 p.m. Pacific Time (or 5:00 p.m. Eastern Time).