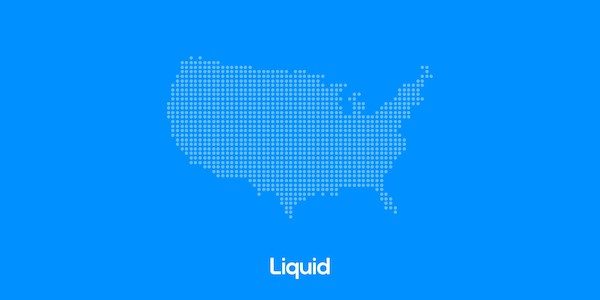 Following its Series C funding round, global cryptocurrency exchange Liquid.com announced it has partnered with Virtual Currency Partners (VCP) to create a jointly-owned entity called Liquid Financial USA Inc. (Liquid USA) to expand the crypto platform's services into the U.S. market.
According to Liquid, VCP is a consortium of investors and entrepreneurs investing in the fintech and cryptocurrency industries. Pending regulatory approvals, Liquid USA plans to make Liquid's native token, QASH, available for utility and trading to US customers. Liquid USA's offices are located in New York, NY, and Atlanta, GA.
While sharing more details about the U.S. expansion, Liquid Co-founder and CEO Mike Kayamori stated:
"The US is one of the world's largest markets for cryptocurrency and we have received widespread expressions of interest from our community, corporate and institutional customers to serve the US market. This joint venture and the acquisition of IQX represents our commitment to expand in the US, and we look forward to working closely with Virtual Currency Partners to accelerate our platform growth. I am personally honored and excited to be working again with Barry Schiffman, the Co-founder and former Executive Managing Director at Globespan Capital Partners, a mentor of mine from my days at Globespan dating back to 2003."
VCP Chairman, Barry Schiffman, also revealed:
"After nearly a year of studying the cryptocurrency space and researching a number of players, we were extremely impressed with Liquid and the strong foundation it built for itself as Japan's first FSA-approved cryptocurrency exchange and one of the top 5 cryptocurrency exchanges in the world. I am pleased to be working with Mike again, building upon our relationship from Globespan. We are excited to join the Liquid family and to lead its expansion into the US."
Founded in 2014, Liquid by Quoine describes itself as a cryptocurrency platform that is providing liquidity to the crypto economy. The platform supports fiat and dozens of cryptocurrencies. Liquid also claims it is one of the largest exchanges in Asia.
Liquid went on to add that Liquid USA is currently working to obtain regulatory approvals throughout the US and is building out its team with the expectation of onboarding US clients by January 2020.