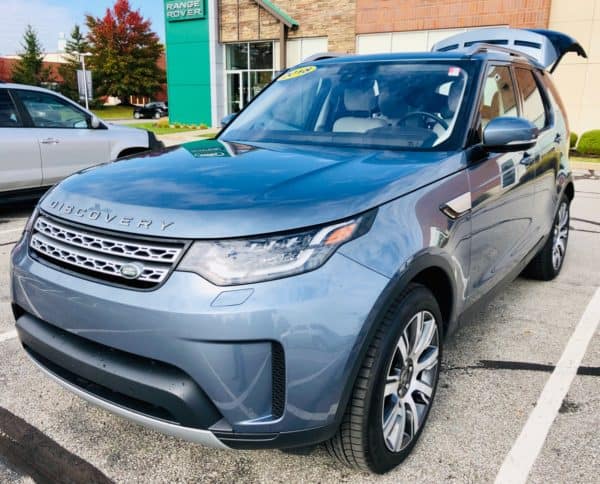 Blockchain ecosystem IOTA announced a significant partnership yesterday with Jaguar Land Rover. The posh auto manufacturer 'Smart Wallet' technology is expected to utilize the IOTA Tangle (their flavor of blockchain) for data and value transfer. IOTA reports that it has already been equipped on several research vehicles including F-PACE and Range Rover Velar models.
According to IOTA, the smart wallet will enable vehicles to "earn money" and make micropayments for services. Additionally, there will be a data exchange connected with the wallet thus allowing the transfer of value between the driver and the manufacturer.
IOTA explains:
"Imagine you are driving down the road and run into potholes, road blockages or other potentially hazardous situations, with the Jaguar Land Rover 'Smart Wallet' enabled. Your car would automatically report these to the relevant city organizations, helping to keep the roadways safe and reduce accidents. This contributes to Jaguar Land Rover's "Destination Zero" vision to avoid accidents, congestion and emissions in the future of mobility.
In the case of traffic congestion, your car will be able to report congestion so that other vehicles can use the information to make more efficient trips, but it will also reroute your trip and thus reduce congestion and emissions from idling traffic.
You could also automatically be paid a small amount of money for the data you allow your vehicle to share. This could later be used to pay for parking, tolls, electric vehicle charging, or even a coffee. All of this seamlessly without ever having to take your eyes off the road."
Reflecting on the IOTA announcement, Lone Fønss Schrøder, CEO of Concordium and Vice Chairman of the Board of Directors at Volvo Cars, said the IOTA  news follows reports that car giants, General Motors and BMW, are looking to share driverless car data on the blockchain while Hyundai is looking to develop a blockchain platform to track the history of used cars, demonstrating that there are opportunities for transformation across the automotive industry value chain.
"Many players in the automotive industry are already considering blockchain technology usage that goes way beyond swapping tokens for data, and which include enabling the registration of car ownership, service records, and mileage securely and immutably on public blockchains. Another opportunity for the use of blockchain technology in the automotive industry is to use the same type of encryption schemes in various ways to enhance ownership control. If a token should be used in a blockchain system, it´s important for the user that it is helping bring costs down and users should not be at the mercy of potential outswings in the value of such a token," said Schrøder.
IOTA notes that it is predicted there will be over 33 million autonomous vehicles cruising the highways by 2030. These vehicles will require persistent and complex data networks and protocols. IOTA wants to be the one to provide a peer to peer decentralized system where payments and data are exchanged at high volume. Of course, all of this will be in a data secure ecosystem.

Sponsored Links by DQ Promote