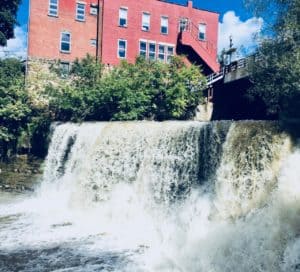 The Régie de l'énergie (Hydro Quebec) has announced the criteria it will use to allocate an additional 300 MW of electricity to "blockchain" companies operating in the region.
During the crypto boom of 2017, a large number of cryptocurrency mining companies flocked to Canada's frigid French province seeking cheap renewable energy.
But the sudden influx also attracted the scrutiny of regulators who became concerned the energy-hungry sector would eat up all the province's energy reserves, something that could result in rate increases to householders and non-blockchain industries.
Quebec regulators have been refining local regulations relevant to the sector for the past couple of years, and have already allocated 158 MW already…to existing customers approved by Hydro-Québec, and…210 MW granted to existing customers approved by municipal distributors."
To qualify for some of the additional 300 MW now allocated to the sector, cryptomining companies (which generat cryptocurrency generation process transactions in Quebec will have to show they are creating jobs, paying well, investing in the province and offsetting heat.
By percentage, "Economic development criteria" is as follows:
Number of direct jobs in Québec per MW: 30%

Total payroll of direct jobs in Québec per MW: 30%
Investment in Québec per MW: 30%
"Environmental criteria" is as follows:
Heat recovery: Curtailed electricity use/total electricity use: 10%
For more information, companies and interested members of the public can contact Jonathan Côté at [email protected] or 514-289-3227 for more information.

Sponsored Links by DQ Promote