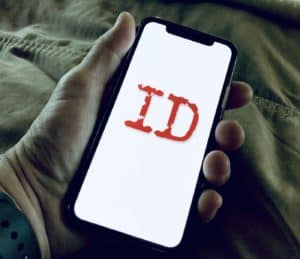 During the ICO (initial coin offering) heyday of 2016 and 2017, no less than 28 "identity protection projects" raised money from investors through ICOs hosted on Ethereum.
During the #ICO heyday of 2016 and 2017, no less than 28 "identity protection projects" raised money from investors
Token sellers promised to build systems that would allow individuals to control access to identifying information cached about them online by somehow giving those individuals control over the "private keys" needed for access.
Rather than showing your driver's license, for instance, including your home address, to a random bouncer at a bar, you could let the bouncer could scan an app on your phone.
That app would assure the bouncer that you were old enough to have a cocktail without disclosing where you live.
Identifying data would be similarly partitioned and available, say, if you were pulled over at a traffic stop, or if you went to an emergency room in a foreign hospital. Theoretically, unlike current driving and health information, which in "siloed" in distinct and regionally-restrained databases, the new identity systems built on some form of "blockchain" would be global, and you would have to give permission for that data to be perused.
It's a billion dollar idea, but most of the companies that have so far ventured into the realm of digital identity systems, or DID, have found that the problems they face are more than technical (and those problems are hard enough).
Perhaps it is no surprise, then, that an already multinational firm understands the need to exploit an already multinational blockchain, Bitcoin, if it is ever to pull off a global, decentralized digital ID system.
Enter Microsoft, which, in cooperation with the Decentralized Identity Foundation, says it has created "a public, permission-less, open" digital ID network built as "a second layer" on Bitcoin, arguably the world's most established and most genuine "decentralized" peer-to-peer network.
The 28 "decentralized identity" projects mentioned previously were all built on Ethereum, an ambitious network often accused by detractors of being centralized, overly complex, weak, and unscalable.
Fans of Ethereum have countered that Bitcoin is a dinosaur that also cannot scale, and so far many DID projects built on Ethereum have resigned themselves to operating in a private manner, at least until they can solve various scaling, governance and staking issues, they say.
And though Bitcoin may seem a more reliable prospect for DID for those familiar with it, Ari Juels, a professor at Cornell, told Wired he thinks Microsoft's choice of Bitcoin is nonetheless surprising:
"A well-established player like Microsoft embracing an anti-establishment technology is certainly a big deal."
In announcing its decision to use Bitcoin, Microsoft wrote that its other experiments had proven unsatisfactory:
"Identity hubs offer secure, encrypted storage of personal data, and they rely on decentralized systems (blockchains and distributed ledgers) to anchor their identifiers. Unfortunately, those systems have not had the performance characteristics required to power a truly worldwide decentralized identity solution."
For those reasons, the company has announced ION (Identity Overlay Network) "…which runs atop the Bitcoin blockchain based on an emerging set of open standards that we've developed.."
Microsoft says the notorious slowness of settling transactions on Bitcoin (maximum 10 transactions per second) is overcome on ION because ION, "…improves the throughput of DID (digital identity systems) to achieve tens of thousands of operations per second…"
And while Bitcoin may have triumphed in this instance as the base protocol of choice (Ethereum, Tron, and EOS are competitors), the network is increasingly coming under fire for its astronomical energy consumption, something Bitcoin's automated and autonomous settlement system cannot do without.
The settling and encrypting of one transaction on Bitcoin, for example, consumes as much electricity as washing and drying 20 loads of laundry. Cryptominers also have to replace their machines every 18 months to stay competitive. That's a lot of landfill.
There is also the matter of managing one's "private keys."
Every serious cryptonaut knows a story of someone losing their Bitcoins or crypto when they scrapped an old computer, dropped their hardware wallet at the airport, had their cellphone hacked or even died without telling anyone their passwords.
There are also concerns about whether or not Bitcoin is truly decentralized, rather than controlled by a loose consortium of mainly China-based miners presiding benevolently- for now.
An open ID system built on a public blockchain is certainly interesting, and time will tell how well it works.