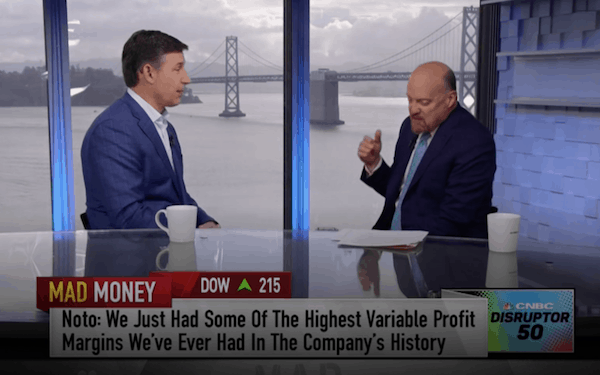 On Thursday, CEO of fintech unicorn SoFi, Anthony Noto, sat down with CNBC's Jim Cramer to share his insights on millennial stock investing habits.
According to Noto, early investors tend to buy stocks that are less than $10 and they are buying recognizable brands such as Ford Motor and General Electric, which are trading on the market for just above $10 per share. Noto also revealed:
"They're focused on investing in things that they're contributing to and things that they know, like these gig economy companies, but they're also investing in things that they basically don't use but are at a price point that allows them to get into the market and learn. So we launched two ETFs that give them broad-based diversification."
As previously reported, SoFi has launched its very own exchange-traded funds, which include SoFi Gig Economy ETF and the SoFi 50 ETF. Noto added:
"You can get that diversification at a low allocation of money. It was an interesting learning. It's an imperative you invest in your twenties. If you miss those 10 years, that decade, you really have to catch up later on."
See the full interview below.