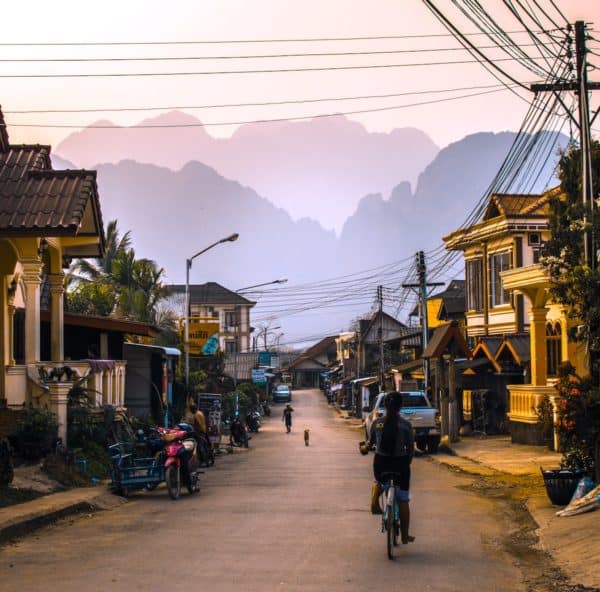 The Central Bank of Laos' Transaction System Management Department is reminding businesses and the public that the buying, selling and/or use of cryptocurrencies is banned in the country, English-language Laotian newspaper The Vientiane Times (VT) reports.
The warning has reportedly been issued after the department noticed ads on social media promoting Bitcoin, Litecoin and Ethereum, ads that also promise investment gains.
"The department told banks and other financial institutions under the management of the central bank to strictly observe the announcement, which was issued in October last year," VT writes.
According to the outlet, the order from the Bank of the Lao PDR, expressly, "…prohibits financial institutions from possessing, engaging in, or encouraging cryptocurrency transactions."
A source to VT says the government is concerned that, "…no security system in place to protect the users or customers of cryptocurrency transactions so there was no safety guarantee."
Authorities are also concerned about potential anonymous use of cryptocurrencies, which could contribute to their use in money laundering.
The ban on cryptocurrencies in Laos appears to be total, with, businesses and institutions, "…also prohibited from offering cryptocurrency exchange services and creating a platform for cryptocurrency sale and purchase. Financial institutions are also prohibited from acting as brokers for their customers in cryptocurrency transactions among their customers," VT writes.
Financial institutions and professionals are also forbidden to consult on cryptocurrency investing in Laos.
In addition, banks have been ordered to be, "…vigilant to ensure customers do not use their accounts for cryptocurrency transactions…" and to be aware that "ill-intentioned groups" may fraudulently use their names/logos in cryptocurrency promotion schemes.
Bank customers in Laos are also forbidden to use bank or credit cards to purchase cryptocurrencies or "digital assets."
India, Pakistan and China have also banned the use, possession and trading of cryptocurrencies, though India and Pakistan may have done so as a precautionary as they consider legislation to govern the sector.