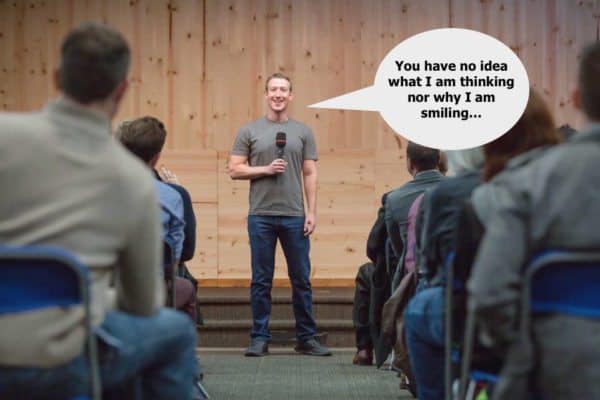 A new report reaffirms that leading social platform Facebook is planning its very own cryptocurrency. The BBC has entered the mix by providing new details on the digital coin dubbed GlobalCoin for its international approach. The "Stablecoin" is expected to launch in Q1 of 2020, in 12 different countries,  which is just around the corner.
According to the BBC, Facebook has already reviewed the concept with a diverse group of influential individuals. Apparently, the company has chatted up the concept with the US Department of Treasury.
Additionally, Facebook is said to have had a conversation with the current Bank of England Governor Mark Carney who is a well-known champion of Fintech innovation. While pro-innovation, Carney has been critical of crypto as failing as money – something he explained in a speech this past March. But a Stablecoin, a crypto that is pegged to an individual fiat currency such as the dollar, pound or euro, is different. A Stablecoin could potentially remove much the friction intrinsic in online transactions – especially in regards to a global platform, with billions of users, like Facebook.
Project Libra – One Crypto to Rule Them All
Facebook is said to be talking to a full stack of potential partners including Western Union, other banks, brokers and whoever may help streamline the process.
One recent report said that Zuckerberg had even had discussions with his former nemeses – the Winklevoss twins.
As the story goes, the Winklevoss brothers conceived of the social media platform – Zuckerberg then appropriated it and turned it into what Facebook is today (for better or worse). A lawsuit followed where Zuckergerg had to pay out a good amount of money. The Winklevoss brothers then turned that sum into a huge fortune by investing in Bitcoin when it was just $7 making them crypto billionaires.
If you think about it, a Facebook stablecoin really makes sense. The global e-commerce marketplace suffers from a legacy transaction process where all sorts of middlemen take a cut of a sale or purchase while exchange rates fluctuate by the second. This adds cost and time to selling online. A stablecoin could remove much of that friction (and cost) leaving more money for Facebook – as well as their subsidiaries of Instagram and WhatsApp. One crypto to rule them all.
A fiat currency has value is predicated on the fact that users believe in it. The dollar is a high tech piece of paper backed by the confidence of the country and promises made by the Federal Reserve. What happens when you have the Federal Reserve of Facebook? Game-over, some people think.
This move by Facebook could end up becoming the most material event Zuckerberg and his comrades ever concoct – if it is successful.
The Facebook Globalcoin is definitely something to watch.