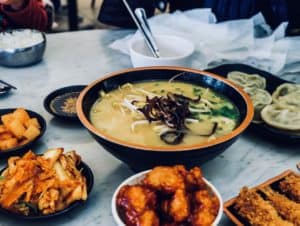 Stating that they plan to "closely monitor market condition(s)… (and) strictly control…illegal acts such as fraud and (multilevel marketing)," officials from the Korean Department of Justice and the Financial Supervisory Commission held an emergency meeting May 28th to "examine…virtual currency market trend(s)" in the wake of price resurgences.
After more than a year of price doldrums stretching from the beginning of 2018 to the end of March this year, the prices of several cryptocurrencies has lately surged.
One Bitcoin currently trades for around $8700 USD, up from around $5300 earlier this month.
The price move is being lauded by many crypto investors as a clear sign of "the end of crypto winter."
A  number of skeptics, including writer David Gerard, however, are warning that crypto markets are just as prone to manipulation as ever.
Gerard has even claimed that the current boost in the price of Bitcoins has been largely induced by an injection of Tethers ("stable coins" or synthetic US dollars) into relatively illiquid Bitcoin trading markets.
Late 2017's "crypto-mania" hit hard in Korea, where the nation's investors ended up paying a "kimchi premium" of up to 20% to obtain bitcoins in that country's ultra-hot markets.
To put that in perspective, an American buying a Bitcoin at the top of markets in 2017 for $20 000 USD still got it for $4000 USD less than his or her Korean counterpart.
As crypto markets crashed in early 2018 and the crypto-promotional clamour lessened, the kimchi premium disappeared and stories of staggering cryptocurrency frauds began emanating from South Korea.
In November of last year, for example, three employees from one of South Korea's largest and most popular exchanges, Upbit, were indicted for fraud after they allegedly,"inflated the volume of transactions (on the exchange) by making ($226.2 billion in) false orders."
According to the Korea Herald reporting on the Upbit case:
"While rigging transactions, (the Upbit insiders) actually sold 11,550 Bitcoins to around 26,000 customers and pocketed 150 billion won ($132 million USD)."
At the emergency meeting to address apparently reviving crypto markets, Korean Minister of National Coordination Hyung-wook Roh reportedly stated:
"Since virtual currencies are not legal currencies and nobody guarantees their value, the price fluctuates drastically due to illegal acts, speculative demand, and changes in the domestic and foreign regulatory environment."
The Korean government has also reportedly promised action to protect investors:
"Recently, the price of virtual currency has risen sharply, and the government is keeping an eye on the market situation. We plan to closely monitor the market situation in the future and actively respond to the risk of investor damage."
A total ban on ICOs (initial coin offerings) has reportedly been in place in South Korea since September 2017, and measures to counter money laundering are now being considered at the Korean National Assembly as it debates amendments to the country's "Specific Financial Information Act."
---
KOREAN GOVT EMERGENCY MEETING CRYPTO

---
Sponsored Links by DQ Promote