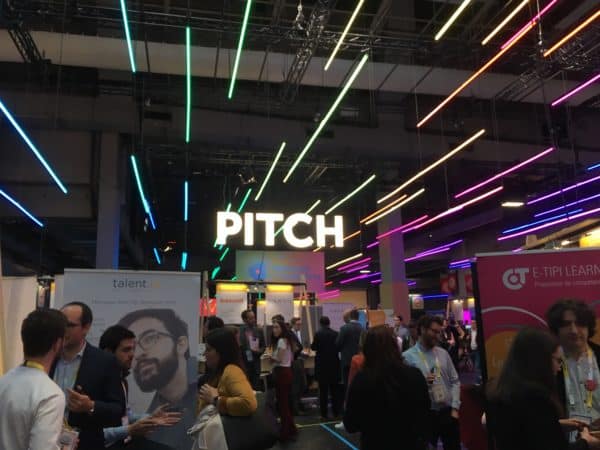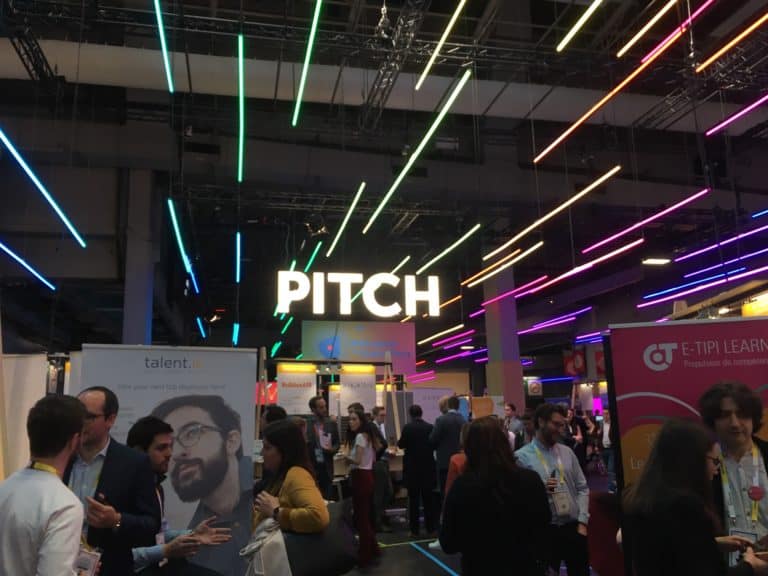 In its 3rd edition, Viva Technology, the Paris technology innovation show gathered more than 124,000 attendees from 125 nationalities, a 24% increase over last year. French President Emmanuel Macron, Canada's Prime Minister Justin Trudeau, and Alibaba's founder and CEO Jack Ma were among the 450 speakers from public institutions, large corporations and tech startups who took the stage.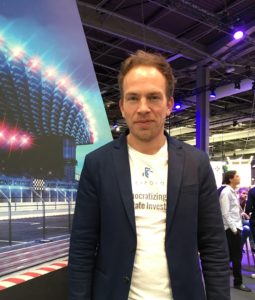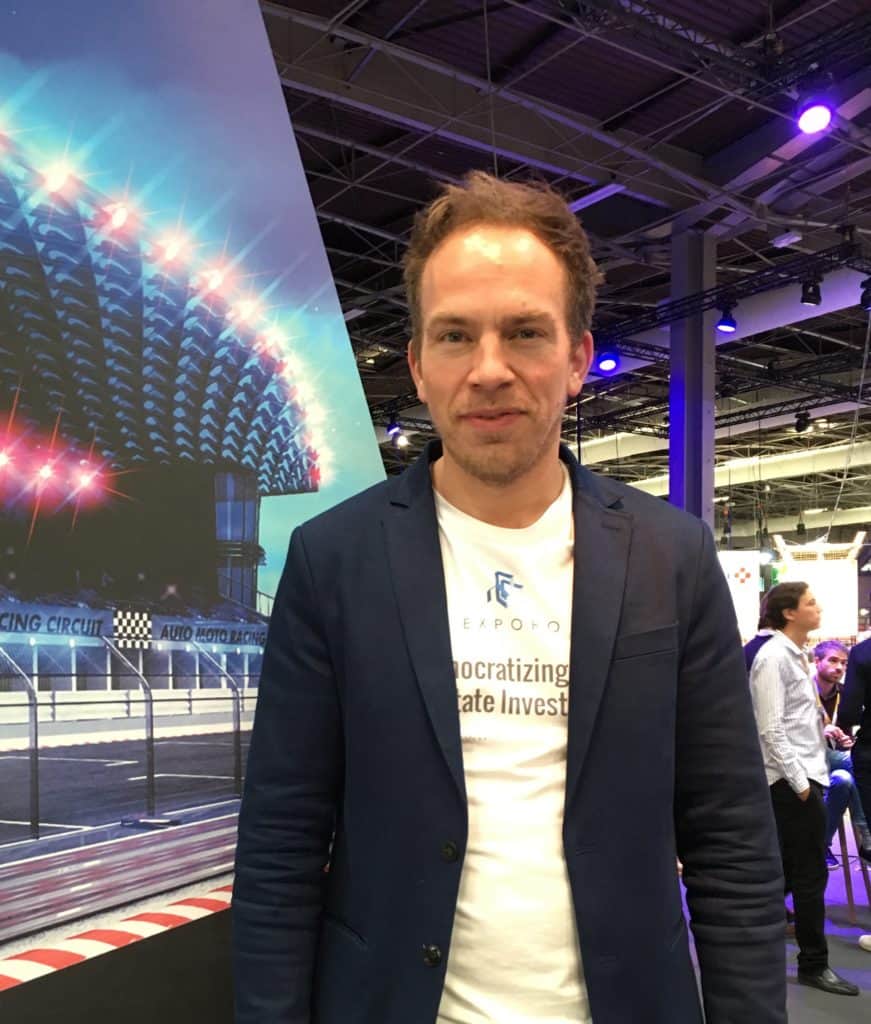 Crowdfund Insider, however, was keen to meet someone less well known by the general public, namely Simon Brunke, the co-founder and CEO of Exporo AG.
Hamburg-based Exporo is a German real estate investment and lending marketplace and the Continental European leader in alternative property finance.
Since its inception in December 2014, the platform has collected over €400 million to finance 191 real estate projects. It has repaid to investors over €182 million in capital and interest.
According to the 2018 Crowdinvest Marketreport, Exporo enjoys a 60% share of the German alternative real estate financing market. As the author of the report, Michel Harms of crowdfunding.de remarked.
"Despite the arrival of new entrants, Exporo has retained its dominance over the German real estate crowdfunding market."
If one takes into account both institutional and retail investors, national and international projects (in Austria), the company grew by 95% from 2017 to 2018. In fact, the platform dwarfs its nearest competitors by a factor of 7.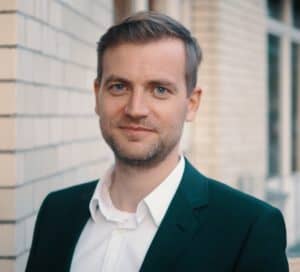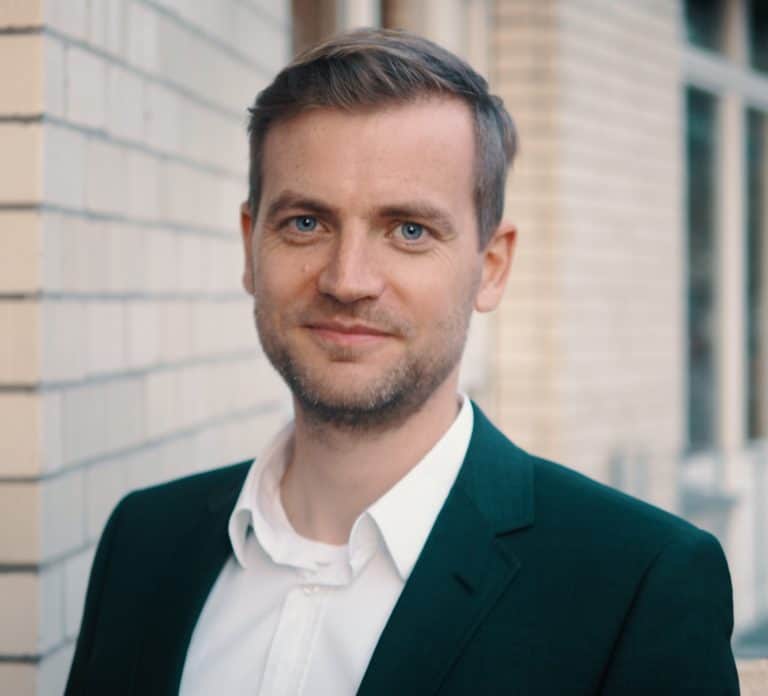 At the end of 2017, Exporo Investment GmbH, the investment arm, of the company was granted a KWG 32 banking license from the German regulator BaFin which allows it to trade securities as opposed to the restricted shareholder loans covered by the German crowdfunding regulation. Following this, in 2018, the platform expanded from real estate development to rental properties. In the same year, the platform also opened a secondary market where investors can resell their Exporo holdings to other investors.
Exporo has raised €16 million in venture capital in two rounds in 2016 and 2017. Investors include e.ventures, BPO Capital, and Holtzbrinck Ventures. The company is now in the process of raising the next round of funding to fuel its growth.
We spoke with Simon Brunke at VivaTech to find out the secret sauce of his company's success and its future plans.
You founded Exporo with 3 cofounders Björn Maronde, Julian Oertzen, and Tim Bütecke, what made you decide to start this venture?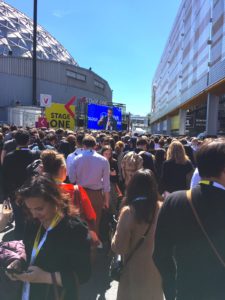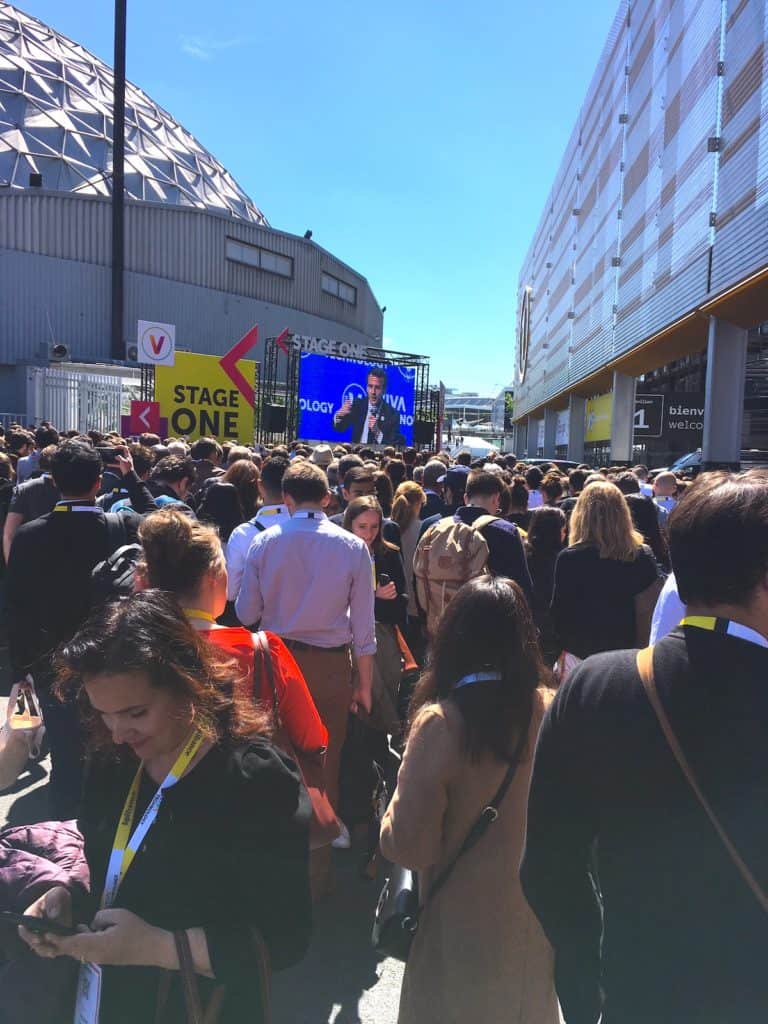 I was running an insurance brokerage business that was completely offline and had wanted to go digital for a couple of years. In 2012, I got interested in loan intermediation, in breaking up loans to offer them to many lenders. In 2014, we decided to create a digital-only business.
What united us as co-founders was our belief in the opportunity to give to retail investors access to real estate investment online. Real estate is the biggest market in the world. It is less volatile than any other asset class. It is more profitable than stocks – bringing 0.3% more per year in the long run. 
Private investors' demand for real estate investment is high. But they lack both knowledge and access. Offline, it is not possible for a retail investor to access real estate deals with only a few thousand euros. In addition, Germany does not offer many open real estate funds comparable to the US REITS or the French SCPI. Thus, we're truly democratizing real estate and property finance for Germans.
Real estate is growing fast and now represents 71% of the German crowdinvesting market. The market attracts new entrants, yet your market share is growing. How do you explain this success? 
I see five main reasons. Firstly, we are a team of co-founders with complementary skills. Each one of us has his strengths. I am more a sales-driven serial entrepreneur, another co-founder has a strong background in strategic consulting, another one has deep knowledge in tech and marketing.
Our second main asset is our customer support. We hugely care for customers. People call us and we answer their questions. We also have a very good onboarding process.
The third asset is our capital. We started with €500K see capital. Since then we have raised in total nearly €20 million and we are in the process of raising more funds to fuel our growth.
Fourth is our dedication to and expertise in real estate development and property finance. We have 40 real estate specialists who are scouring the market, vetting projects and closing deals.
Lastly, I would say that we also keep a close eye on data. We constantly mine our data, our pipeline.
What products do you currently offer to retail investors?
We currently offer two separate types of investments:
Real estate loans: these are fixed income products earning a gross interest rate of between 5% and 6%. The average duration is 21 months. The projects financed are mainly residential constructions with a bit of commercial real estate and some renovation. We cover Germany and Austria.
Rental property bonds: These do not earn investors a fixed interest rate, but a share of the net rental income, which amounts on average to a 4.5% gross return. In addition, investors receive a share of 80% of the value increase at maturity (average 10 years).
Our platform also offers a secondary market where our investors can resell their rental property bond holdings to other investors.
As an example of rental property investment, we recently financed a police station in Hattingen near Cologne. A developer built that police station for the city and rents it for 25 years. The investment was sold out in 3 days! Our slogan was "You usually must give money to the police, now is your chance to make money from them."
Who are your retail investors?
For the time being our retail investors are mostly experienced, self-directed individuals. They are on average 48.5 years old and 72% are male. They have money and are looking for profitable investment opportunities. To them a 6% gross return is very attractive.
Part of the attraction is also the fact that we have no defaults yet. We do everything we can to prevent defaults. Among other things, we have a controlling team who constantly monitors ongoing projects and helps prevent issues.
Next to crowdinvesting, you have raised significant additional amounts of money through nonpublic club deals, how important is institutional funding to your strategy?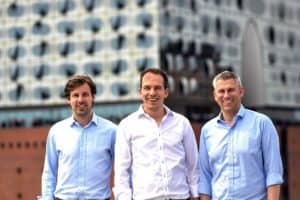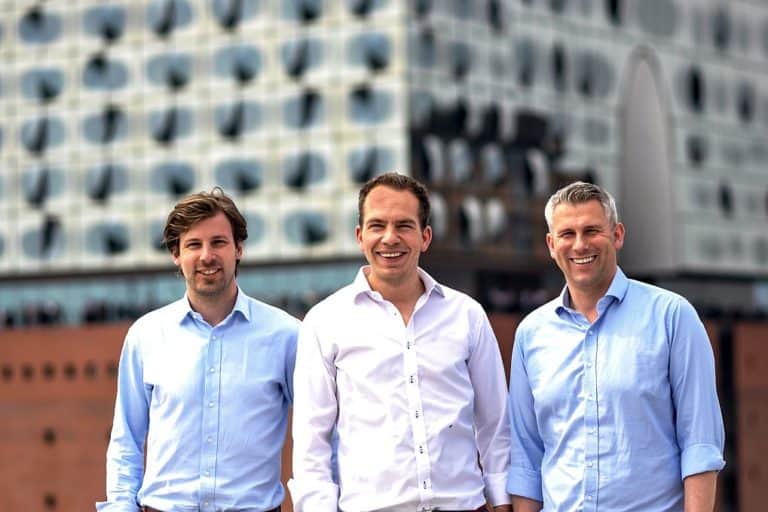 We started club deals with professional investors in 2018 in order to scale the company faster. If a loan is big, for example €10 million, it helps to raise €4 million from professional investors. However, this is not our primary focus.
We know that most lending marketplace tend to shift to institutional money over time. But we do not intend to follow that path. We use institutional money for scalability, but we remain focused on retail investors.
Firstly, because it's our mission, our purpose, to democratize real estate. Of course, it is more expensive to raise money from retail investors. But, and that's our second reason, institutional investors' dependency is risky. Retail investors, if well treated, are "stickier." They also allow you to keep a bigger margin. When we offer a loan for 6%, institutional investors expect to earn 7%! They will shave off any margin we can make.
German crowdfunding regulation recently raised the limit for crowdfunding exemption from €2.5 million to €6 million and the limit for individual investment from €10k to €25K per investor per year. Will these changes have an impact on your business?
These changes are quite OK. However, they do not affect us much because we are a fully regulated financial services company. Thanks to our KWG 32 banking license, we have no limitation. We can issue bonds. We can use the crowdfunding regulation, but we do not have to.
What are your expansion plans?
Firstly, on the investor side, we would like to broaden our customer base beyond the segment of the self-directed retail investor and reach into the more general public. To that end, we are going make it simpler for them to invest by offering automated portfolio builders.
In terms of products, we will continue to focus on real estate and project financing. We plan to hire another 40 real estate specialists. We have much room for growth in the primary and secondary market.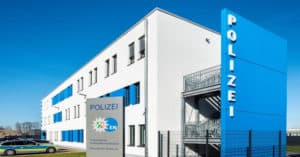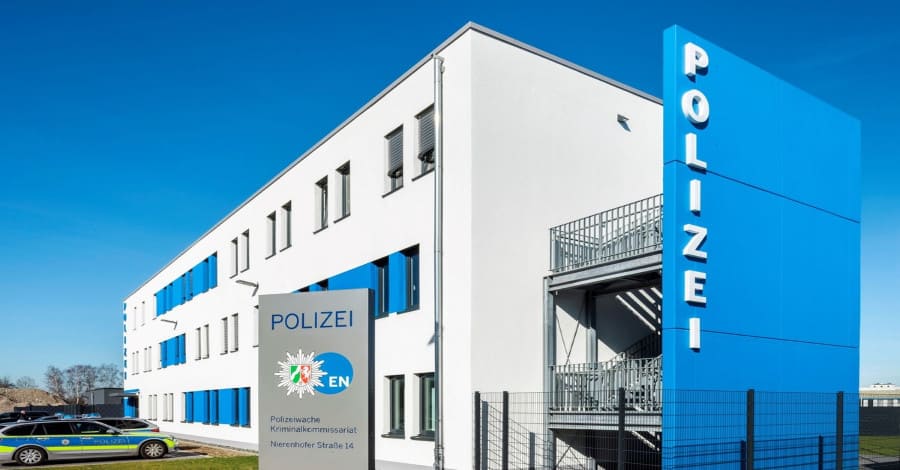 We believe in the transparency offered by single asset financing.
However, we also believe that much can and should be done to further the digitization of these assets. For that reason, we are seriously looking into blockchain. We started blockchain projects with partners in the regulated markets of Germany and Luxembourg.
We are not trumpeting our blockchain initiatives, as so many other firms do. But we are cautiously optimistic. We believe that if we could use blockchain technology to digitize the value chain of real estate assets from issuance to property registration, the upside would be enormous. We could cut banking and legal costs by a factor of 10. This would create a much more liquid market which would attract many new investors. And it would be much easier to continue our international expansion.
---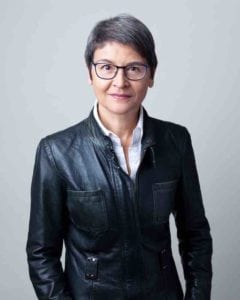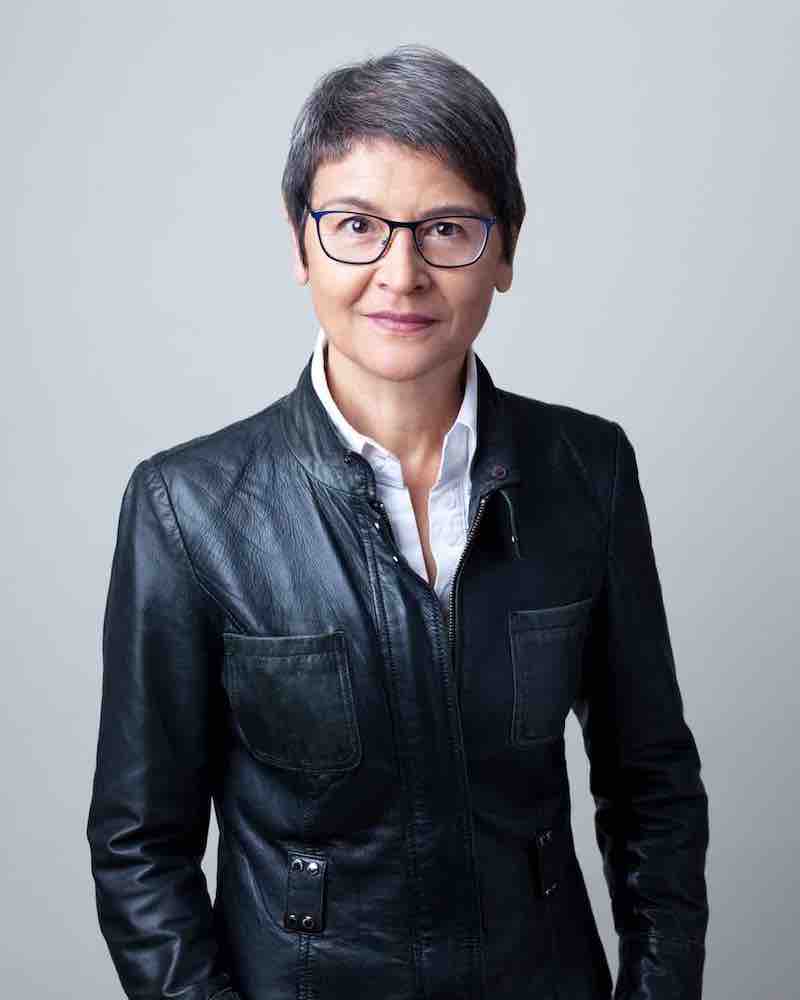 Therese Torris, PhD, is a Senior Contributing Editor to Crowdfund Insider. She is an entrepreneur and consultant in eFinance and eCommerce based in Paris. She has covered crowdfunding and P2P lending since the early days when Zopa was created in the United Kingdom. She was a director of research and consulting at Gartner Group Europe, Senior VP at Forrester Research and Content VP at Twenga. She publishes a French personal finance blog, Le Blog Finance Pratique.

Sponsored Links by DQ Promote