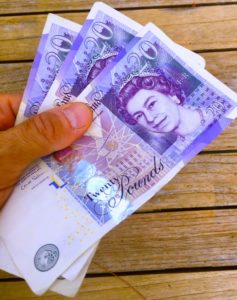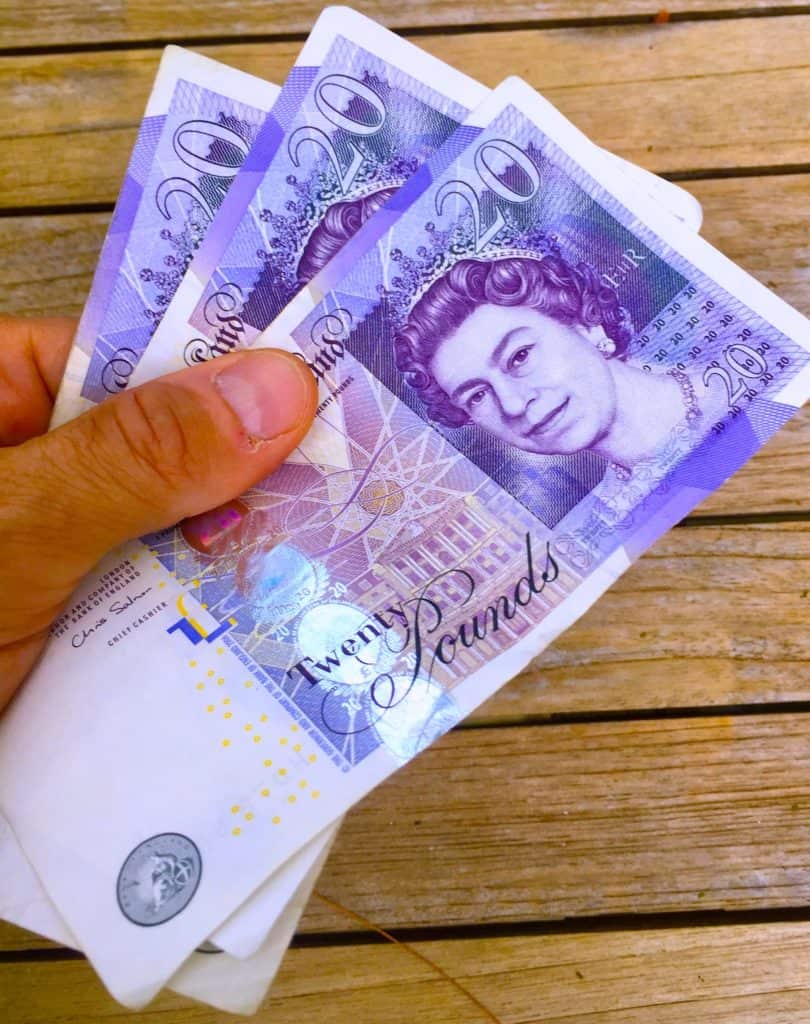 A user of the Reddit forum r/Bitcoin posted a video last week showing British pounds shooting out of a Bitcoin ATM located near London's Bond Street train station.
The video shows a security guard trying to keep nervous spectators away from a cash-filled duffle placed under the machine to catch the bills.
Another man pushes roving bills closer to the bag with his shoe.
Some r/Bitcoin forum participants suggested that the machine may have been part the subject of a "jackpotting" hack, in which a Bitcoin ATM's controlling software is breached and induced by hackers to issue money.
But a representative of "Shitcoin Club," the Polish company that owns the machine told Hard Fork that the incident was deliberate.
"Everything was going well during this transaction," said the representative. "As you can see there is a bag in front of the ATM."
This latest incident in London is reminiscent a cryptocurrency-promoting publicity stunt staged last December in Hong Kong.
In that incident, flamboyant, self-described "Bitcoin millionaire" Wong Ching-kit, 24 filmed a video of himself standing in a poor part of Hong Kong next to a luxury car asking viewers if they believed money could fall from the sky.
Seconds later, at least $6000 HK cascaded from the top of a nearby highrise, and onlookers in the background began scrambling wildly to grab the fluttering cash.
Another video posted by Wong after the "windfall" video reportedly showed him, "…speak(ing) from inside of a luxury car, describing himself as a kind of 'god' who 'steals from the rich and gives to the poor.'"
Though Wong was later arrested for causing a disturbance in the money-tossing incident, he was not charged.
But according to The South China News, Wong has now been arrested and charged with "conspiracy to defraud" for allegedly selling cryptocurrency 'mining machines' and services to investors as part of a failed "Filecoin" cryptocurrency venture.
Wong is also being sued by 18 investors claiming he duped them out of HK $3 million dollars (US$384,600) in the mining scheme venture.
The "Shitcoin Club" Bitcoin ATM profiled in the London cash-spewing incident was also the subject of another Reddit post about a month ago when someone snapped a photo of the machine being "remote accessed."
"They need to rethink their security…" said one user.

"I doubt they have a clue about security…" said another.
A representative from "Shitcoins Club" briefly joined Reddit to  state that, "Picture above presents the on-screen view of remote check carried out by our IT team, after someone stuffed coin into banknote acceptor thus jamming it."

According to Hard Fork, "Data from CoinATMRadar shows there are supposedly 60 Shitcoins Club machines scattered across Europe, a third of those concentrated in the firm's native Poland."

Sponsored Links by DQ Promote