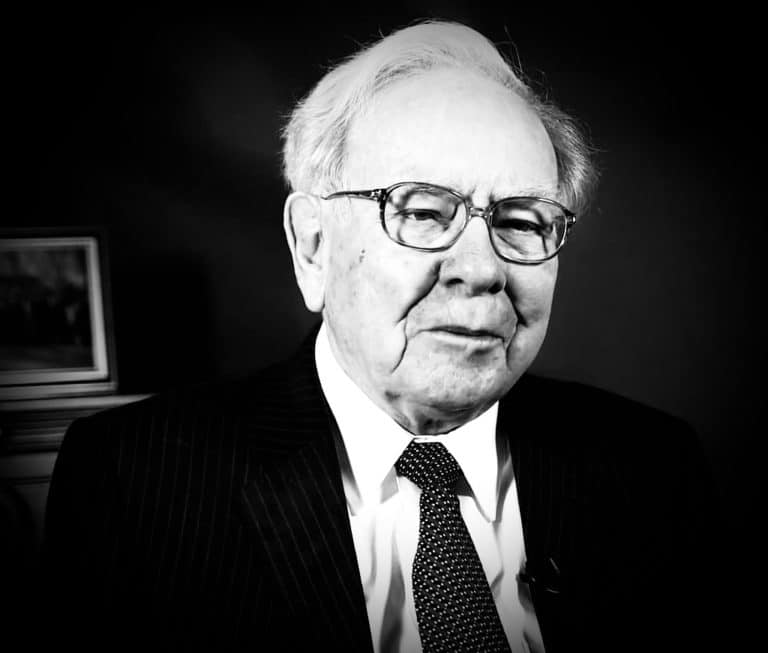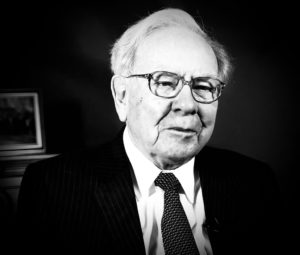 The "cryptosphere" has been aflutter over news that Tron cryptocurrency network co-founder Justin Sun successfully bid $4.56 million USD in a charity auction to have lunch with Warren Buffet.
Buffet, 88, billionaire CEO of Berkshire Hathaway is vociferous crypto-detractor who has often taken to the media to decry the phenomenon.
He has called Bitcoin "rat poison-squared," "a gambling device" and "a delusion."
But Sun told Yahoo Finance, "We want this lunch to be a bridge between the cryptocurrency community and the traditional investor."
Sun alluded to the win in a tweet issued May 31st…
I did it! Big win for the #blockchain community! Big reveal June 3. Stayed tuned! #TRX $TRX $BTT #BTT https://t.co/C2ZcINfcKb

— Justin Sun 🅣🌞 (@justinsuntron) June 1, 2019
…and the price of Tron's token (TRX) jumped 20% in ensuing hours.
Regarding the lunch, Buffet issued a statement indicating he is "delighted with the fact that Justin has won the lunch and is looking forward to meeting him and his friends."
Now Sun has told reporters at Yahoo Finance that, "It might be unrealistic to convince Warren Buffett, just in three hours, to buy cryptocurrencies."
Sun's $4.56 million USD contribution will go to the Glide Foundation, a charity that services homeless and drug-addicted residents of San Francisco's Tenderloin district.
Buffet's late wife reportedly introduced the "the oracle of Omaha" to Glide after volunteering there, and Buffet has since raised $34.2 million for the charity.
Three other Chinese entrepreneurs have reportedly won the auction to have lunch with Buffet at the Smith & Wollensky steakhouse in New York City, including tech entrepreneur Duan Yongping.
According to Yahoo, Buffet is regarded as a "God of Stocks" in China where his visage is used to adorn Coke cans.
While perhaps not winning a convert, Sun says he hopes to show Buffet, "…the recent progress of cryptocurrency and blockchain technology. "
According to the Tron website, "TRON is an ambitious project dedicated to the establishment of a truly decentralized Internet and its infrastructure."
In theory, "a decentralized Internet" is collectively hosted by umpteen independent participants running 'nodes' (software packages and servers) and contributing open-source software updates from across the globe.
This type of wide distribution theoretically controlled by no-one purportedly means that the network can never be "censored," monopolized or shut down by any single authority.
Several purported "decentralized Internet" projects have raised funds via initial coin offerings, and Tron is no exception.
Sun and team raised $70 million USD for Tron in a token sale that ended in early September 2017.
Sun has conducted a number of promotions to try and attract more users to Tron, including a Tesla giveaway and, "…offering some amazing early incentives, totalling the equivalent of $20 million (USD), to get existing USDT holders to transition to TRC-based USDT…(and) greatly enhance TRON network's liquidity."
The dream of an untouchable Internet may still loom, but according to Yahoo, so far, Sun's network is mainly used for sports gambling.
Bitcoiner and developer Jimmy Song has written extensively on problems in the major crypto networks that followed Bitcoin, stating, essentially, that all "public" crypto networks besides Bitcoin are privately-controlled and built only to enrich their creators and early investors, like a pyramid scheme:
"Every dApp (decentralized application) 'platform' (e.g. EOS, TRON, NEO, etc) is essentially trying to be at the top of a new pyramid so that they don't have to pay a tax to Ethereum!"
Networks raising funds by ICO "utility tokens" (cryptocurrencies or tokens needed to access or send information or value across 'decentralized' networks) have introduced 'friction' onto the networks via the "utility token" model, says Song, which is essentially a form of "rent-seeking" (removing value from an economic system without contributing much):
"What ICOs have done is formalized the rent-seeking process. A utility token's nominal value is the utility value, such as being able to place a bet in a dApp. But due to the dApp being restricted by the token, anyone wanting to use the dApp must go through the holders of the tokens. Instead of using an existing currency, the peddlers of ICOs offer early buyers the "opportunity" to be a gate-keeper for the dApp. In other words, utility token holders are rent-seekers that get to tax people that want to use the dApp."
Whereas crypto networks purport to "disintermediate" value chains and 'automate' (slash) the middle man, in fact, a new middle man is created: the early investor doling out tokens at a profit to people wanting to access the networks.
"Utility tokens are rent-seeking devices. Because access to the application is bound to those tokens, they act as a way to tax anyone that wants to use these 'decentralized' applications. Such rent-seeking introduces friction, which is why there have been so few people that have used these applications."
Sponsored Links by DQ Promote