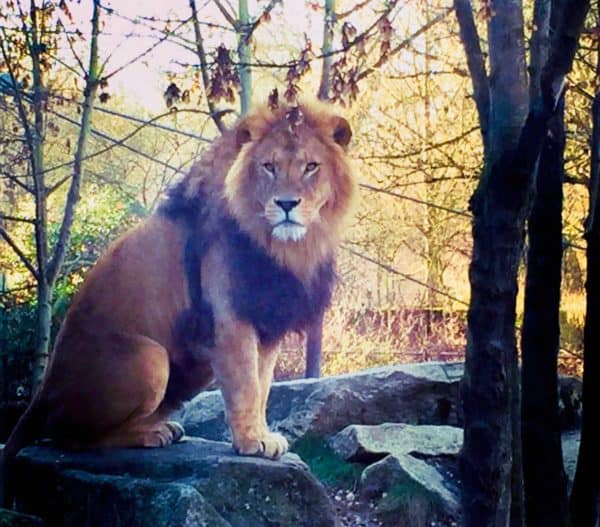 Bitfinex, a cryptocurrency trading platform and sister company to stable coin-issuer Tether, announced June 14th that buybacks of its LEO token, issued to help cover operational shortfalls, have begun.
LEO token bought back are purportedly being "burned" (decommissioned) by the issuer.
About a billion tokens were sold in a private round for $1 USD each in early May of this year. According to data from CoinGecko, LEO tokens currently trade for around $1.93.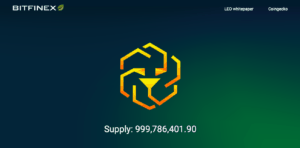 Bitfinex announced the LEO token sale on May 10th, stating:

"The tokens are intended to be the utility tokens at the heart of the iFinex ecosystem. The tokens are not being offered for sale to the general public or to any person or entity in the United States, Canada, and other jurisdictions specifically set forth in the token sale documentation. Token holders will experience benefits across iFinex cryptocurrency exchanges and are expected to obtain benefits from future iFinex projects, products, and services."

Other company communiqués stated that LEO was being issued to cover funding shortfalls that resulted after $850 USD in Bitfinex funds were seized from Bitfinex payment partner CryptoCapital by authorities in Panama on behalf of authorities in the US, Poland and elsewhere, concerned about the origin of the funds.

On April 25th, the New York Attorney General office announced that it had obtained a court order enjoining (Bitfinex parent company) iFinex Inc. "…in connection with an ongoing activities that may have defrauded New York investors that trade in virtual or 'crypto' currency."

According to the New York AG:

"Our investigation has determined that the operators of the 'Bitfinex' trading platform, who also control the 'tether' virtual currency, have engaged in a cover-up to hide the apparent loss of $850 million dollars of co-mingled client and corporate funds."

At issue is a $650 million USD loan Tether made to Bitfinex using its reserve funds. Until it changed its terms of service just before the loan was made earlier this year, Tether has always claimed that every synthetic US dollar "stable coin" it issues (over 3 billion tethers have been injected into Bitcoin trading systems) is 100% backed by funds held by the company in reserve.

But Tether has never produced a credible third-party audit of its accounts, and in June 2018, prominent academic John M Griffin issued a widely-cited paper claiming "…Tether is used to provide price support and manipulate cryptocurrency prices."

Bitfinex says that, "The first implementation of the UNUS SED LEO burn mechanism includes revenue from trading fees only," but that, "The Bitfinex team will rapidly expand upon this over the following weeks to include all revenue streams, including deposit/withdrawal fees, funding fees and further exchange products, resulting in an all-encompassing token buyback mechanism."

Bitfinex originally said it would engage in a monthly buyback but now promises a, "…a continuous burning mechanism — verifiable and in real-time — to keep the process as fair as possible for our users."

Interested parties can view the progress of ongoing buybacks at the company's "UNUS SED LEO Transparency Initiative" window at Leo.bitfinex.com.

LEO is not the first cryptographic token issued and sold by Bitfinex to cover funds lost in mishaps.

The LEO white paper also details the sale of a token called BFX tokens from Bitfinex's perspective:

"On the 2nd August 2016, Bitfinex suffered a hack, depleting the exchange of 119,756 BTC…"

The current value of 119 756 Bitcoins is well over a billion dollars.

Initially, Bitfinex took the controversial step of socialising the losses across accounts held by Bitfinex customers.

Funds deducted from customer accounts were replaced with an equivalent number of BFX tokens.

According to the LEO white paper regarding the hack, "many exchanges would—​ ​and in similar circumstances did​—​throw in the towel in the face of seemingly insurmountable odds…(But) Bitfinex took a unique approach, allocating the losses across all accounts and crediting specially-designed BFX tokens to customers at a ratio of 1 BFX to 1 dollar lost."

Bitfinex says it later bought back BFX tokens as revenues became available:

"Bitfinex honoured its commitment to repay the losses. Within eight months of the security breach, all BFX token holders had their tokens redeemed at 100 cents on the dollar, or had exchanged their tokens, directly or indirectly, for shares of the capital stock of iFinex Inc. All BFX tokens were redeemed and destroyed through this process."

Sponsored Links by DQ Promote