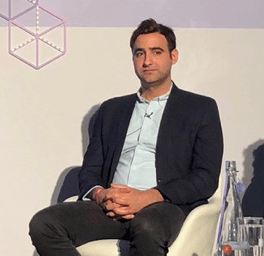 MarketInvoice, a Fintech in the invoice financing sector, has published their "MarketInvoice Business Insights survey" based on responses from 1,000 business owners of UK Ltd companies between 31st May and 5th June 2019. According to their results, the lack of finance options is considered to be the single largest hurdle to growing value. That should come as no surprise.
On the flip side, the survey finds that the typical UK SME is worth more than £2.9 million leading to an aggregate valuation of £2.9 trillion.
Extrapolating this a bit, MarketInvoice explains their math as there are 990,000 SME limited companies (registered at Companies House) at their average valuation which comes out to around £2.876 trillion.
While the aggregate value is interesting the more important metric is the overall importance of SMEs to the UK economy. A report from the House of Commons from last December indicated there were 5.6 million small businesses (not just limited firms) at the start of 2018.
The MarketInvoice report says that two-thirds of the companies surveyed consider valuation to be a huge priority.
In addition to company financial performance, business owners cited their premises (17%), product (15%) and people (15%) as key factors that contribute to company value.
MarketInvoice says that only 30% of businesses increased their valuation by 10% or more in the past 12 months.
The businesses reviewed also preferred debt-based financing over equity or VC investments – which can quickly dilute a founder's investment.
UK businesses are said to be optimistic about the future despite Brexit, with 56% hoping to open offices abroad and to start exporting to global markets. The report states that smaller SMEs are more driven by this ambition than their larger counterparts.
Anil Stocker, Co-founder and CEO of MarketInvoice, said that business owners seem to be driven by company valuation but acknowledge how the right kind of finance can really help drive that number.
"Essentially, getting the basics right will drive their businesses forward and the valuation will take care of itself."
Sponsored Links by DQ Promote