UK-based digital banking platform Starling Bank announced on Tuesday it has formed a new partnership with Direct Line Group to allow current account customers to apply for home insurance directly through Starling's in-app marketplace.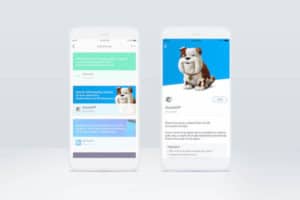 According to Starling, the partnership will enable customers to securely connect their accounts with Direct Line Group's home insurance brand, Churchill. Those who consent to share their data will benefit from a streamlined quote process that will save time and effort.
"The partnership uses API (Application Programming Interface) technology and is part of Direct Line Group's distribution strategy to partner with new businesses that can help develop innovative solutions to everyday problems."
While sharing more details about the partnership, Rob Fleet, Director of Partnerships at Direct Line Group, stated​:
"We are delighted to be working with Starling Bank. We recognise that the platform economy provides significant opportunities to streamline the insurance experience. Starling Bank are at the forefront of this movement and this partnership enables us to innovate as we continue to make insurance easier and better value for customers by providing seamless access to our insurance services through transactional APIs."
Anne Boden, CEO of Starling Bank, then noted:
​"Churchill is a well-known and trusted brand and we are both committed to using technology to financially empower our customers. Partnering with Churchill means Starling customers will save valuable time and effort on their home insurance."
Starling went on to add that customers will be offered buildings and contents cover with a range of comprehensive features and benefits.