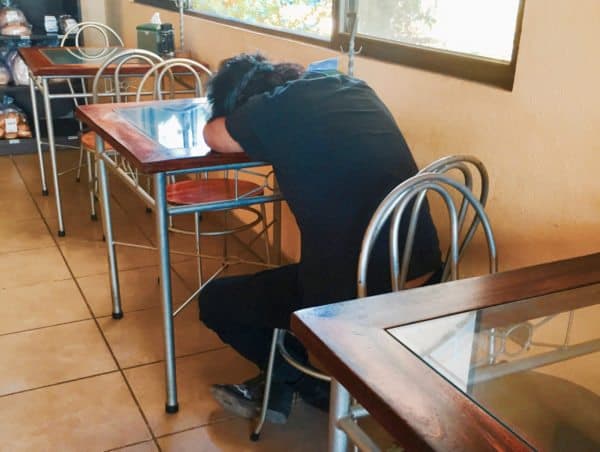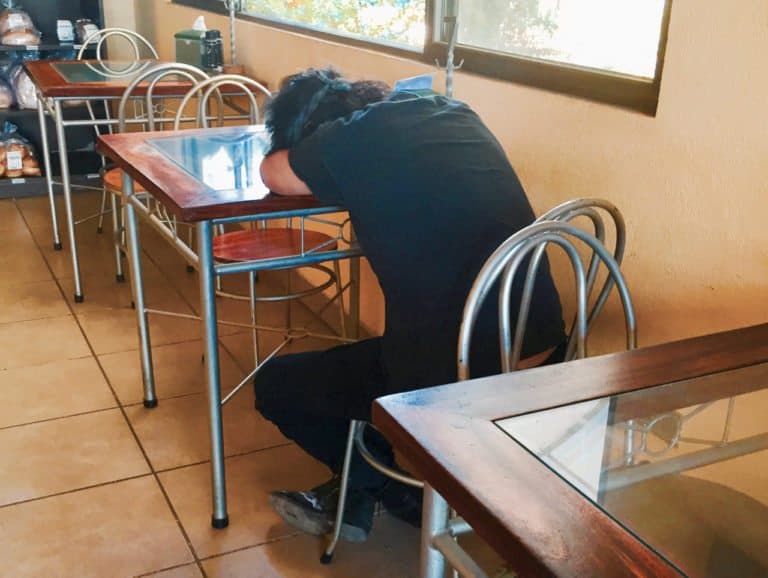 American crypto exchange Coinbase went dark Wednesday at the same time as the price of Bitcoins plummeted approximately $1800 dollars in 15 minutes, Coindesk reports.
At the company's Twitter account, Coinbase attributed the outage to cloudflare.
[status] Identified: We are currently investigating this issue. We think it is related to a Cloudflare outage.https://t.co/eag1kOhfWN https://t.co/LECYP6roo6

— Coinbase Support (@CoinbaseSupport) June 24, 2019
Both the Coinbase website and its API were reportedly 'rendered inaccessible' to mobile and desktop browsers during the 'brief' outage at around 20:45 UTC.
For the record, multiple sites, including Crowdfund Insider have recently been impacted by cloudflare.
Earlier, the price of Bitcoin had peaked at around $13 900 USD, it's highest price in 18 months.
Within an hour, Bitcoins were trading for around $11 900, with the rapid sell off starting when the coin was trading for around $13 685 USD.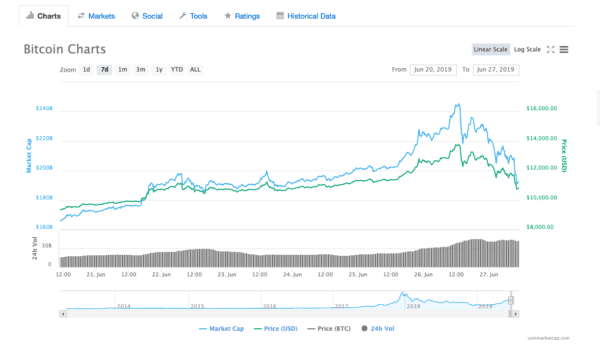 Image from Coinmarketcap.com/currencies/bitcoin/
At the time of writing, Thursday, Bitcoins are trading for $10 600 USD.
Coindesk says crypto trading platform Robinhood also experienced "issues" when the sell-off occurred, but those issues are not described.
The status pages at both Robinhood and Coinbase currently read "all systems operational."
Coindesk cites data from Bitmex indicating, "nearly $250 million in volume traded hands in a 5-minute period surrounding the initial price drop, with nearly $690 million in volume trading across 15 minutes after the drop began across its XBT/USD perpetual swap contract market."
Bitmex "offers is up to 100x leverage on its Perpetual Bitcoin / USD Perpetual Contract."
Critics, including University of Texas Finance Professor and consultant to the government John Griffin, have alleged that bitcoin markets are manipulated, particularly through the strategic release of synthetic USD tethers into bitcoin and other crypto trading markets.
On Tuesday, Decrypt writer Ben Munster published, "How Tether is fueling this booming Bitcoin bull run." The article has since been picked up by Yahoo Finance.
In the article, Ethfinex trading platform founder Will Harborne (Ethfinex and Tether share the same parent company) says Tethers are "pre-created…based on a rough projected demand" from high net worth investors who purchase a minimum of 100 000 tethers at a time.
According to Harborne, the customers then move the synthetic USD across the Internet to the platforms they wish to trade from, thereby circumventing any problems they might otherwise have on- boarding fiat directly to the exchanges.
Many crypto businesses have reported trouble maintaining stable banking relationships. Banks say this is due to concerns about fund origins and the strict need for compliance around money-laundering, etc.
"Usually customers don't just send $5 million without pre-notifying Tether," Harbourne said. "So tether can know it's going to roughly need about [for example] $250 million over the next few days. But then once the money arrives via wire transfer the actual Tethers get sent to the customers."
But one dogged critic of the Tether phenomenon, the anonymous blogger "Bitfinex'ed" disputes Harborne's claims outright:
"Nobody 'buys' tethers…Bitfinex [a large crypto exchange that operates as Tether's affiliate] issues tethers to their traders for market manipulation, market manipulators pump and dump, then 'pay' for the tethers later."
Bitfinex, Ethfinex and Tether are all subsidiaries of iFinex, and Bitfinex is currently being investigated for fraud by the New York Attorney General, whose office claim that Bitfinex used Tether reserves to cover operational costs at Bitfinex.
"If it was (that all Tethers are ordered by traders)," said Bitfinex'ed, "then Bitfinex would have been able to provide that documentation and avoid a lawsuit. They would have been able to show, here, we issued 10,000,000 tethers to Mr.X, and here's a 10,000,000 wire transfer from Mr.X just before we issued it."
But they haven't done so, Bitfinex'ed told Munster.