A group of Stanford academics and entrepreneurs have joined together to launch a new blockchain based ecosystem named Findora. The group includes Charles Lu, Ben Fisch, Benedikt Bünz, and John Powers. Powers is the former CEO of Stanford's USD $25 billion fund. Fisch and Bünz have created several inventions in the blockchain space including Filecoin's proof-of-storage.
Findora is described as a "transparent public blockchain for building financial applications" with multiple applications. These include:
open banking,
asset securitization
trading systems
peer to peer (P2P) lending solutions.
The first applications to be built on Findora is called "Finapps." This will include a "smart asset ecosystem, an open banking platform, and a P2P lending platform."
The company states that Findora will facilitate compliance requirements while still protecting confidential data.
The "FIN" or "Findora Infrastructure Network" is Findora's central network, offering interoperability between public, private and consortia ledgers.
Findora also has designed a "Smart Asset Framework" (SAF) that is described as a "compliant and programmable interface which facilitates the transformation of any financial assets into software."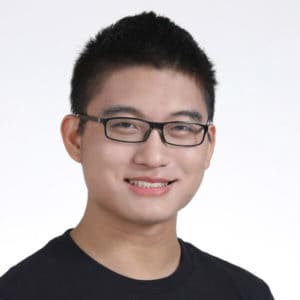 Lu, CEO of Findora, says Findora's aim is to "recreate the financial world using decentralized technology."
"We want to bring unbanked populations into the financial system, to remove costly intermediaries, and to solve uneven access to financial services and capital markets. We believe in worldwide financial democracy, where users also have ownership of their financial transaction data and a complete understanding of how this data is shared. Findora will bring increased control, accessibility, and transparency to the financial space."
Fisch, Co-Founder and Chief Technology Officer of Findora, adds that the global financial system is "fundamentally broken, inaccessible, and lacking transparency."
"It needs blockchain's transparent nature, but also has strict privacy and regulatory requirements that ordinary blockchain systems fail to meet. The Findora platform will create a global network of DLT (Distributed Ledger Technology) based financial services applications that leverages bespoke technology for confidential transactions, balancing the need for privacy and regulatory compliance. Our infrastructure will drive forward a world where users control their own data, identity, and financial assets."
Pretty bold claims.
Bunz, co-founder and Head of Research of Findora, points to the billions of dollars that are lost each year due to security fraud and "opaque management." These are the kind of issues that Findora wants to address by leveraging a distributed ledger.
"A fully confidential, auditable platform – once a lofty ambition, is now available to the world," says Bunz.
A go-live launch date for the platform was not announced.

Sponsored Links by DQ Promote