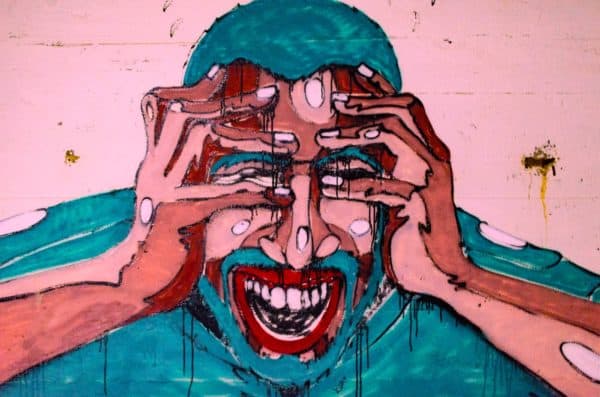 The CEO of a crypto derivatives trading platform called LedgerX issued a "profanity-laced" tirade on Twitter Thursday after the Commodity Futures Trading Commission contradicted the company's widely-touted announcement that it had become the first crypto-derivatives platform in the US to launch physically-settled bitcoin futures contracts to retail investors.
The race to offer physically-settled bitcoin futures trading and custody services has been a competitive one in the US.
Bakkt, a subsidiary of the Intercontinental (ICE) Exchange in New York, has also been marketing its intentions to offer such a product for over a year, but has yet to receive the necessary permissions.
Crowdfund Insider reported June 25th that, the CFTC "had approved LedgerX's application for a designated contract market (DCM) license, meaning the company can now offer the new futures contracts."
On July 31st, various crypto press outlets, including The Block, announced that LedgerX had successfully launched physically-settled bitcoin futures trading for retail on its platform.
Not so said the CFTC Thursday. Apparently, the DCM license is only one of two approvals needed to launch bitcoin futures.
LedgerX also reportedly needs the CFTC to, "amend its order of registration as a DCO (Derivatives Clearing Organization)."
LedgerX has now told Coindesk that it submitted all the documentation needed to amend the order more than 180 days ago, on November 8th, and when the waiting period lapsed, the company assumed it had been approved- but failed to check before announcing.
A CFTC official who asked for anonymity told Coindesk that express permission is required:
"Every new or amended DCO application needs to be affirmatively approved by the Commission. The absence of a decision does not constitute approval, and entity self-certification is not an option."
LedgerX CEO Paul Chou did not seem to understand the basis of the discrepancy when he accused the CFTC of bad faith on Twitter August 1st and later that day threatened to sue the government:
Expletives ensued: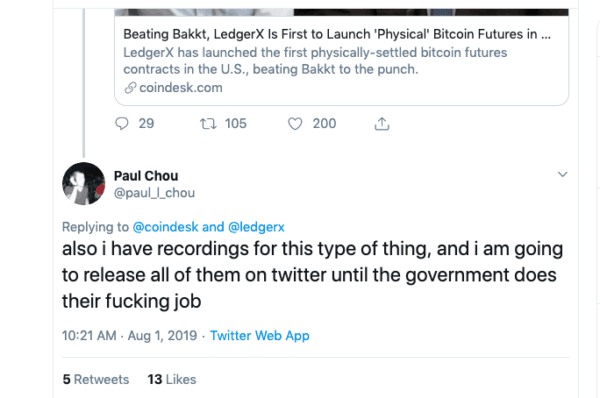 Chou later tweeted that the CFTC had asked him to take his angry tweets down:

He later added: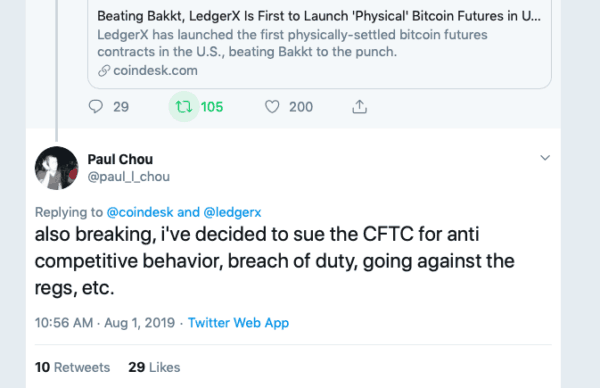 Sponsored Links by DQ Promote