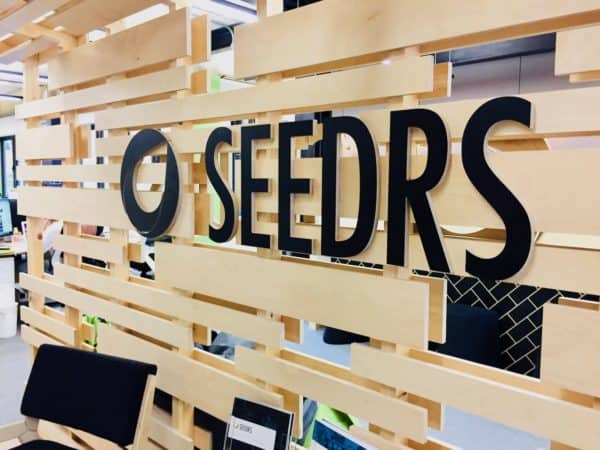 Seedrs, a leading UK crowdfunding platform, is in the midst of funding discussions according to a write up in the Times.
The report indicates that an email distributed to Seedrs shareholders indicates the company is at "advanced stages in a fundraising discussion."
Seedrs has previously raised capital for itself in several crowdfunding rounds. In 2015, Seedrs raised almost £4 million at a pre-money valuation of £27.5 million. That same year, a VC fund invested £7.5 million into Seedrs.
Seedrs 2018 shareholders report indicates a growing platform that increased top-line revenue by 56% in 2018 versus the year prior. While the company continues to report losses, this is typical for most early-stage companies.
In 2018, Seedrs generated £3.18 million in revenue versus £2.04 million in 2017. Net operating loss for the year was £4.3 million. By the end of 2018, Seedrs had facilitated £142.06 million in completed investment, up 71% over 2017.
According to the shareholder's report, Seedrs has seen continued momentum in 2019 with revenue increasing by 60% during the first six months. The amount invested via the platform increased by 51% during the same period with completed deals jumping by 45%. Average deal size continues to rise.
Uniquely, Seedrs operates a secondary market for crowdfunded securities providing a liquidity option for shareholders holding an investment that typically does not provide an exit opportunity for many years. Trading activity reportedly tripled in 2018 as it continues to iterate and enhance the marketplace.
The report in the Times claims trading in Seedrs shares have been "suspended" without noting this is a regulatory requirement due to a prospective change in valuation.
A person with knowledge of the funding round told Crowdfund Insider the company has plenty of cash and is well-positioned for 2019 and beyond.  The Times articles claims that Seedrs "needs a cash injection" but this statement appears to be at odds with the company's reported financial position.
Seedrs cash reserves currently stand at over £6 million which should provide a solid runway of 12 to 18 months so the company is no need of immediate funding. The prospective funding can further solidify Seedrs roadmap and expansion plans as it continues to execute on its outlined objectives.
Expect more details to emerge if, and when, Seedrs closes on any funding round.