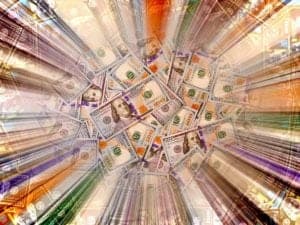 Popular money transfer service Venmo is polishing its money movement cred today. In a blog post, Venmo claims it will transfer your money in "minutes."
Venmo states:
"This may sound familiar- and it is. Last year we launched Instant Transfer via debit card, allowing users to transfer the money in their Venmo account to their eligible Visa and Mastercard debit card within minutes for a 1% fee (minimum fee $0.25, maximum fee $10). We've seen a great response from the Venmo community, so we're thrilled to now offer Instant Transfer to your bank account within minutes for the same small fee. We also will continue to offer our free standard bank transfer which typically takes 1-3 business days."
The move by Venmo comes on the heels of the announcement by the Federal Reserve Bank it will launch a new payment platform for consumers called "FedNow."
Lael Brainard, Member of the Board of Governors of the Federal Reserve System, explained:
"FedNow will permit banks of every size in every community across the country to provide real-time payments to their customers."
The ability for real-time transfers has been technologically feasible for years. But due to bureaucratic inertia and a banking system that survives by charging a toll on everything, and holding your money for as long as possible, real-time transfers has been a nagging dream. The emergence of Libra by Facebook has rattled policymakers and bankers alike as the tech giant looks to provide real-time transfers globally with its self designed, sovereign-less cryptocurrency.
Years ago, Venmo, long embraced by the youth, took an important step in the right direction. But the ability to complete peer to peer transfers comes with a pretty steep cost of 1% of your money for doing rather little. So will FedNow provide a better/cheaper service for the masses? Or will banks continue to nickel and dime consumers for a government-provided service? And will Venmo iterate fast enough to remain relevant? It will take several years for these questions to be answered.