Real estate investment platform Groundfloor has announced a new feature that the "wealthtech" company is claiming is an industry first. Groundfloor is now providing non-accredited investors access to fractionalized real estate loans so investors may better manage risk – something previously only available to accredited investors.
These "split loans" are available to both small investors and institutions alike, says Groundfloor. This new feature also allows Groundfloor to originate bigger loans for its borrowers.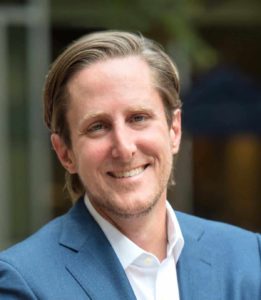 Groundfloor CEO and co-founder Brian Dally says that since launching 6 years ago they have been on a mission to "open private capital markets to everyone."
"Introducing Split Loans underscores how serious we are about our mission. This first-to-market innovation provides even more flexibility, choice, and control to diversify with access to a broader range of investment opportunities across the spectrum of risk and reward in private real estate lending," Dally claims.
Currently, Groundfloor provides real estate loans to developers for a max amount of $2 million. The company expects that by providing split loans, they will now be able to pursue other types of real estate projects more aggressively, and thus scale more rapidly.
Groundfloor maintains a first lien position on Split Loans, as it does with other loans originated on the platform.
The split loans will be segregated into a first and second position. The first position of the loan are in line to receive repayment of principal before those in the second position. The second position investors will have the opportunity to receive a higher yield in exchange for taking on a greater risk of loss.
With Split Loans, Groundfloor says it will also be able to continue selling more loans to its institutional partners, such as Direct Access Capital, Alpha Flow, and Via Nova