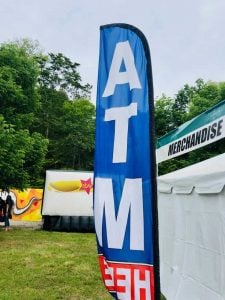 Following the failure of a proposed law earlier this year which would have required the licensing of crypto ATMs in Nevada, state lawmakers have decided to bring cryptocurrency ATMs under existing laws, Nevada Current reports.
The state's unknown number of crypto ATMs, found everywhere from immigrant bodegas to corner stores to casinos, will now be licensed by the Nevada Financial Institutions Division (NFID).
According to NFID, spokeswoman Teri Williams:
"Any entity that facilitates the transmission of or holds fiat or digital currency by way of brick-and-mortar, kiosk, mobile, internet or any other means, should contact the NFID to request a licensure determination."
According to the publication Futurism, more than 3,000 of 5,000 crypto ATMs in the world are located in America. Convenience store Circle K recently rolled out 20 crypto ATMs at locations in Nevada and Arizona.
In addition to an exchange rate, users of crypto ATMs usually also pay additional transaction fees of between 8 and 30 percent, with some "BTMs"(bitcoin ATMs) currently allowing anonymous transacting.
Chip Meyers of Hilt Ventures, who says his company is the largest provider of cryptocurrency ATMs Nevada, said he believes more people will be using crypto ATMs and digital wallets for financial services in the future:
"Millennials are not trusting of government…There's a movement around the world to provide financial services to those who don't have bank accounts and don't want to pay high fees. All they need is a phone."
Authorities have their own trust problems. The city of Vancouver is currently contemplating a ban on crypto ATMs after a damning report by veteran police officer Sergeant Alvin Shum called crypto ATMs, "an ideal money-laundering vehicle."
In the report, Shum states:
"Given the lack of a central authority, there is no controlling organization who can monitor or regulate the transfer of funds to ensure a legitimate transaction…This creates a prime opportunity for the criminal element to capitalize on remaining anonymous, as they work to defraud unsuspecting citizens, launder money, and make large-sum anonymous transactions."
A spokesperson for the Las Vegas Metropolitan Police, however, told Nevada Current that she has no knowledge of any investigation currently underway involving cryptocurrency ATMs in Nevada.

Sponsored Links by DQ Promote