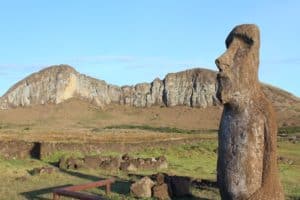 Buenos Aires-based startup SeSocio is establishing operations in Chile. The Argentine crowdfunding company will be offering its collective financing platform, which does not require a minimum investment.
Co-founder and CEO of SeSocio Guido Quaranta explains how the platform can be used to invest in a wide variety of projects. 
"The person can enter the platform and invest their money in different projects, putting their eggs in different baskets. It is also a way of inclusion. We come to democratize investments."
The SeSocio.com website is now active in five Latin Americna nations, according to local news outlet Contxto.
SeSocio, which translates to "be a business partner" in Spanish, allows novice investors to gain exposure to new investment opportunities while also providing professional or accredited investors more ways to diversify their portfolios.
As explained, SeSocio lets platform users invest any amount in various startups and traditional retail businesses.
Quranta notes:
"With small investments such as $5, you can be part of the purchase of a fleet of trucks in the United States or help a startup in Chile to market its application."
SeSocio's platform includes a trading market that allows users to work out their financial exits by using tokens or cryptocurrencies. Collecting returns on the crowdfunding network is easy, as there are reportedly many ways to liquidate assets.

Established in 2016, SeSocio has helped finance more than 140 different projects and finalized over 180,000 investments. Founded by Quaranta and Gastón Krasny, the company has raised approximately $20 million among business partners.

Sponsored Links by DQ Promote