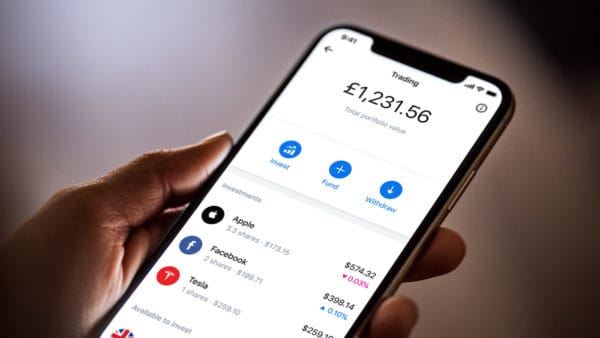 Today, digital bank Revolut has announced the addition of free stock trading for both Standard and Premium customers. The feature is rolling out in 26 different markets including: Austria, Belgium, Bulgaria, Croatia, Cyprus, Czech Republic, Denmark, Estonia, Finland, France, Germany, Greece, Hungary, Ireland, Italy, Latvia, Lithuania, Luxembourg, Malta, the Netherlands, Poland, Portugal, Slovakia, Slovenia, Spain, and the UK. Revolut states that additional markets to be added in the next few weeks.
Stock trading via Fintech platforms is becoming commonplace as digital banks, robo-advisors and more, seek to challenge established brokerage firms as well as traditional brick and mortar banks which have been slow to adapt by adding services and cutting unnecessary, and sometimes punitive fees.
Revolut first enabled stock trading for Metal customers their top-line service. Users may buy and sell approximately 450 stocks directly from the Revolut App.
The service is tiered with Standard customers receiving 3 free trades per month. Premium customers will be able to make 8 free trades per month. Any trades thereafter will be charged at £1 per trade.
Revolut Metal customers can now make unlimited free trades per month.
Revolut charges Standard, Premium and Metal customers a 0.01% annual custody fee, based on the value of a customer's portfolio.
Revolut also allows for fractional shares which may be of interest for investors seeking exposure to companies with high per share prices such as Amazon.
Andre Mohamed, Head of Wealth & Trading at Revolut commented on the news:
"We're delighted to provide even more people with access to the stock market and make financial services more inclusive, innovative and affordable. We'll continue to build on the trading product, rolling out access to different markets and products in the near future."
Revolut currently reports over 7 million customers in Europe. Expansion into the US is in the works.

To date, Revolut has raised approximately $340 million in funding, from venture capital firms including Index Ventures, Ribbit Capital, Balderton Capital and DST Global.

Sponsored Links by DQ Promote