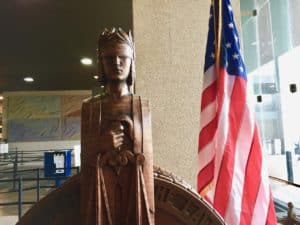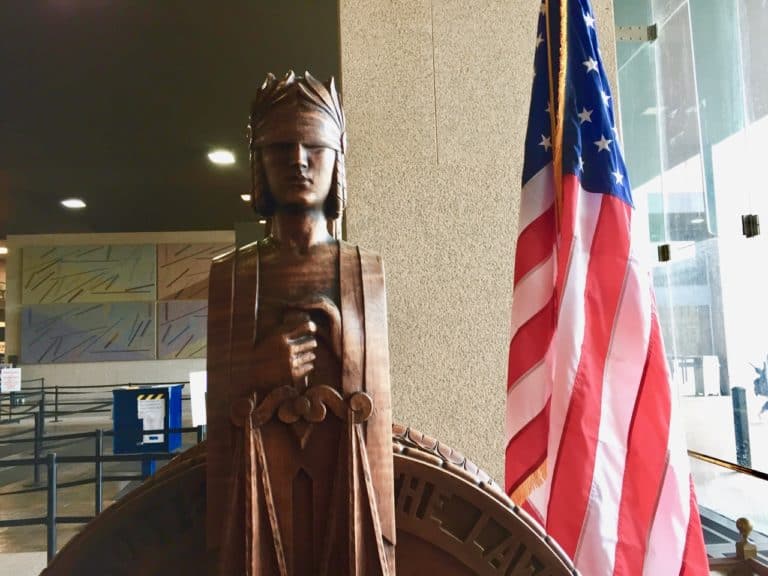 Real estate investment platform Rich Uncles (BrixInvest LLC) was hit with a lawsuit this past week filed in the Superior Court of the State of California in Los Angeles.
Rich Uncles uses non-listed REITs, typically using the Reg A+ securities exemption, to enable investors to access real estate assets that generate both income and growth. By offering these investments online, Rich Uncles seeks to lower costs to investors.
The complaint was filed by the Law Offices of Lincoln Ellis, which claimed that a "whistleblower seeks to stop "Rich Uncles" after "blowing the whistle on lying to investors into closed-door arbitration." The case is being filed by Plaintiff "John Doe," a fictitious name to "insulate Plaintiff against Defendants' outlandish threats to sue Plaintiff."
The complaint states:
"Rich Uncles (or at least its leadership) seems to be allergic to SEC oversight, and thus, at relevant times herein was (and may still be) subject to an SEC inquiry for an alleged "bait and switch scheme" whereby investors where enticed to invest by advertisements touting the performance of one REIT, only to be diverted to a different REIT upon making contact with "Rich Uncles."
Additionally:
"In 2018 a new CEO, Aaron Halfacre was hired in a purported attempt by the Board to clean up "Rich Uncles" and get past the SEC inquiry and boost investor confidence.  But Mr. Halfacre turned out to be averse to playing by the book.  Rather than create a culture of transparency so that there was nothing to hide from the SEC or investors, Mr. Halfacre instructed staff "not to put things in writing" and "not to e-mail issues within the company" because of a constant fear that the SEC would find documentation of unethical or illegal conduct.  Mr. Aaron Halfacre also ordered staff "not to communicate with blog affiliates by e-mail" because he believed that such coordination would run afoul of SEC rules if discovered."
The allegations claim "dubious conduct" on behalf of Rich Uncles CEO and COO who:
"are in the contorted position of trying to prop up the price of their own privately held shares, so that they can make a quick sale and cash out before any more bad news comes."
On September 20, 2019, Brix Reit Inc. filed a Form 1-U with the Securities and Exchange Commission (SEC) announcing the temporary suspension of the Reg A+ public offering. The filing states:
"These suspensions are in response to the recent announcement by affiliated REIT, RW Holdings NNN REIT, Inc. ("NNN REIT"), that it has entered into an agreement to acquire the Registrant's sponsor BrixInvest, LLC (the "Sponsor") which wholly-owns the Registrant's advisor, Brix Student Housing Operator, LLC (the "Advisor"). Therefore, the Registrant requires sufficient time within which to consider its external advisor options, which could include the continued management of its portfolio of core real estate properties and real estate related assets, and asset-management and other administrative services by the NNN REIT subsidiary that acquires the Advisor and Sponsor."
In a previous Form 1-U filed in April 2019, Brix Reit Inc. temporarily suspended the offering of shares. In a letter to investors, Brix Reit stated:
To all our current and prospective investors,
I hope this email finds you well. I am writing to you today with impressive news. BRIX REIT continues to experience a very positive reception and growing investor demand has resulted in strong capital inflows since the beginning of 2019.
In fact, recent fundraising has exceeded our expectations and we now have over $8,000,000 in purchasing power ready to deploy. Cheers to all BRIX REIT investors for their vote of confidence.
Even with the swift pace of our fundraising and the REIT's substantial purchasing power, we want to let you know that we remain very disciplined in our investment process and are keeping a tight focus on the integrity of our dividend policy.
We have a very active potential acquisition pipeline and our Investment Committee continues to evaluate each deal to make sure it is the best we can invest in. In order to prevent us from having too much cash and too little real estate to acquire, we have elected to temporarily suspend the sale of new shares until such time that we can announce our next acquisition target.
Effective close of business tomorrow, April 16th, we will temporarily defer any capital inflows and stop issuing shares until your funds can be invested in income producing assets. Once we announce our next target property acquisition and receive our Offering Circular qualification, which we expect to occur within 30 days, we will reopen BRIX REIT to investors and once again gladly accept capital inflows. If you have any questions about this update, our team is standing by to assist you.
The notice to investors above is one that Plaintiff "John Doe" is challenging claiming the Company was prohibited from selling shares due to the Company missing a filing deadline.
Brix has yet to file its own claims countering the allegations in defense of the company.
---
John Doe v Rich Uncles Complaint

---
Sponsored Links by DQ Promote