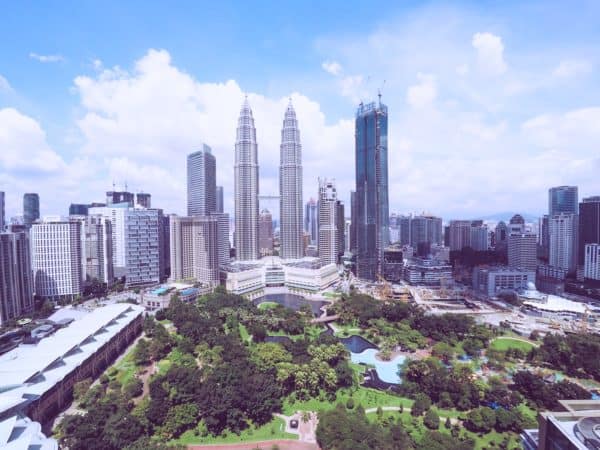 The Securities Commission Malaysia (SC) has registered EdgeProp Sdn Bhd as the first "Recognised Market Operator" to establish and operate a property crowdfunding platform in Malaysia. EdgeProp was granted an approval in principle in September 2019.
EdgeProp currently provides a portfolio of services for the property/rental market in Malaysia, including valuations and other data points. The addition of providing a financing solution for qualified properties should fit well into existing platform services.
In May of 2019, SC updated the rules pertaining to online capital formation seeking to better encourage the emerging ecosystem. At that time, SC chairman Datuk Syed Zaid Albar explained that they will continue to facilitate the development of innovative digital solutions which democratizes access to investments while broadening financing options available for all Malaysians.
"The introduction of ECF [equity crowdfunding] and P2P [peer to peer] financing provides an alternative source of capital for MSMEs to fund business expansion, finance working capital and meet other financial requirements," stated Zaid.
"Property Crowdfunding" or PCF is an initiative announced in the 2019 Budget to provide an alternative financing avenue for first-time homebuyers through a property crowdfunding scheme. The Commission believes that property crowdfunding offers the same potential as that of equity crowdfunding and peer to peer financing platforms in providing an alternative source of financing. PCF is specifically tailored for first-time homebuyers. The Commission also believes that investors will benefit by accessing a new asset class.
Malaysia persists as a forward-thinking jurisdiction when it comes to Fintech including crowdfunding and peer to peer lending. In June of 2019, SC approved three regulated digital asset exchanges.
The SC specifically noted that it is an offense under the securities laws to operate a crowdfunding platform without authorization from the SC.
A list of approved market operators is available here. As of today, the following platforms are registered to operate in Malaysia.
General
Bay Supply Chain Technology Sdn Bhd
Bursa Malaysia Bonds Sdn Bhd
Citibank Berhad
Equity Crowdfunding (ECF)
1337 Ventures Sdn Bhd
Ata Plus Sdn Bhd
Crowdo Malaysia Sdn Bhd
Ethis Ventures Sdn Bhd
Eureeca SEA Sdn Bhd
FBM Crowdtech Sdn Bhd
Fundnel Technologies Sdn Bhd
MyStartr Sdn Bhd
Pitch Platforms Sdn Bhd
Crowdplus Sdn Bhd
Peer-to-Peer Financing (P2P)
Bay Smart Capital Ventures Sdn Bhd
B2B Finpal Sdn Bhd
Capsphere Services Sdn Bhd
Crowd Sense Sdn Bhd
Ethis Kapital Sdn Bhd
FBM Crowdtech Sdn Bhd
MicroLEAP PLT
Modalku Ventures Sdn Bhd
Moneysave (M) Sdn Bhd
Peoplender Sdn Bhd
QuicKash Malaysia Sdn Bhd
Digital Asset Exchange (DAX)
Luno Malaysia Sdn Bhd
SINEGY Technologies (M) Sdn Bhd
Tokenize Technology (M) Sdn Bhd
Property Crowdfunding (PCF)
Sponsored Links by DQ Promote