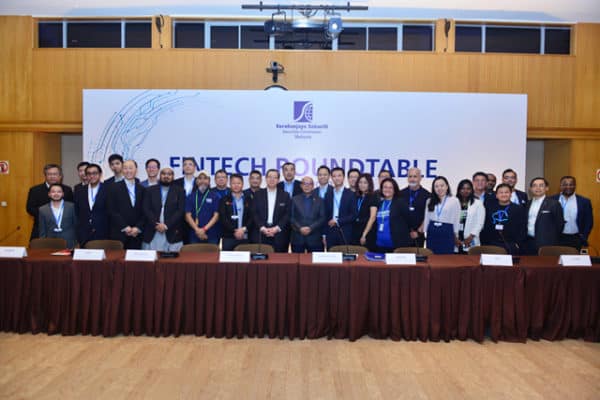 The Securities Commission Malaysia (SC) has updated crowdfunding rules to better fit the emerging market of online capital formation while announcing the approval of multiple new platforms targeting different sectors of digital finance.
During a routable organized by the SC which included the participation of representatives from the Fintech industry,  the Malaysian Minister of Finance YB Tuan Lim Guan Eng met with the stakeholders indicating government support.
According to a release by the SEC, the roundtable discussed the progress of the Fintech industry in fostering digital innovation to meet the financing needs of micro, small and medium enterprises (MSMEs). Additionally, the topic of enabling greater financial inclusion for both issuers and investors was reviewed.
SC chairman Datuk Syed Zaid Albar said the SC will continue to facilitate the development of innovative digital solutions which democratizes access to investments while broadening financing options available for all Malaysians.
"The introduction of ECF [equity crowdfunding] and P2P [peer to peer] financing provides an alternative source of capital for MSMEs to fund business expansion, finance working capital and meet other financial requirements," said Zaid.
At the beginning of the roundtable, the SC announced eight new "Recognized Market Operators" comprising three equity crowdfunding (ECF) and five peer-to-peer (P2P) financing platforms.
With the addition of the new platforms, each expecting to go live before the end of the year, there are now 21 market-based financing platform operators registered in Malaysia.
The SC reports that as of March 2019, the ECF and P2P financing market has provided close to RM350 million (approximately USD $84 million) of alternative financing for nearly 900 Malaysian MSMEs.
The SC also released a new property crowdfunding framework following amendments made to its Guidelines on Recognized Markets. This is pursuant to an initiative announced in Budget 2019 to provide an alternative financing avenue for first-time homebuyers.
Property crowdfunding offers the same potential as that of ECF and P2P financing platforms in providing an alternative source of financing but is designed to support first-time homebuyers. At the same time, the SC states that it will provide investors access to a new investment option.
The revised guidelines include new obligations for a property crowdfunding platform operator. These include minimum shareholders' funds of RM10 million (about USD $2.4 million); an obligation to provide fair, clear and timely information to both homebuyers and investors prior to participating in a property crowdfunding campaign; and exit certainty at the end of the agreed time frame.
The property crowdfunding framework was issued after taking into consideration, among others, feedback and input from members of the public including industry players during a recent public consultation by the SC. Malaysia has long pursued innovations in finance and is a country that has been very supportive of Fintech from a policy perspective.