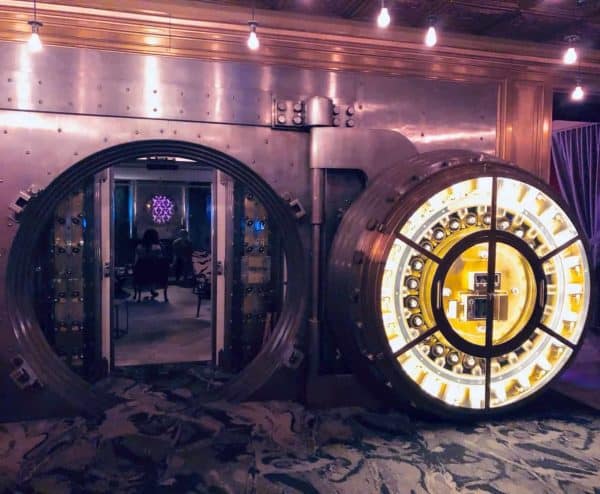 UK-based Fintech Thought Machine has partnered with Swedish financial group SEB. The agreement will see SEB's innovation studio SEBx deploy Thought Machine's cloud-native banking platform, Vault.
Though Machine has already secured partnerships with Atom bank, IBM and a major UK bank – last year securing an £11m investment from Lloyds Banking Group to help them with their own digitalization journey.
Now, the Fintech has partnered with one of Sweden's three biggest lenders.
SEBx is a strategic initiative by the bank to explore new technologies and new customer offerings.
Thought Machine is a growth stage Fintech whose core product, Vault, is a cloud-native core banking engine.
During the past four years, the Thought Machine team has developed Vault to offer a "next-generation alternative to traditional legacy systems."
Paul Taylor, CEO and founder of Thought Machine, said the news was very exciting for the company as they see it as an important endorsement of their cloud-native banking engine.
"SEB is one of the most innovative banks in Europe, and it is significant that they have decided to deploy Vault as part of their technology exploration," said Taylor. "We are delighted to work with the team at SEBx on their goal to champion the solopreneur."
Nicholas Moch, Group CIO of SEB, said they are determined to work with partners that bring new perspectives to the established banking industry:
"Having the opportunity to build a bank from the ground up within SEBx, we are determined to work with partners that bring new perspectives to a traditional industry, and the team at Thought Machine does that."
Christoffer Malmer, CEO of SEBx, added:
"While matching our ambition to develop excellent customer experiences in a speedy manner, we believe that Vault also offers the benefits of flexibility, scalability and security through its cloud-native design. The first product to be built on Vault and the SEBx platform will aim to service the solopreneur – or the self-employed – in completely new ways."
Many traditional banks are saddled with legacy tech that is intertwined with many aspects of operations across diverse regions. Updating old software can be rather hard. Creating a new bank from the ground up to compete with emerging digital challenger banks may be a better option for some traditional banks.
As more and more traditional banks face the future of branch-less banking a sophisticated, mobile-first digital bank platform becomes even more vital.