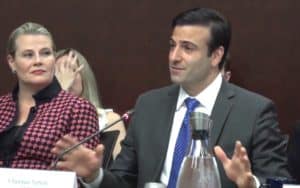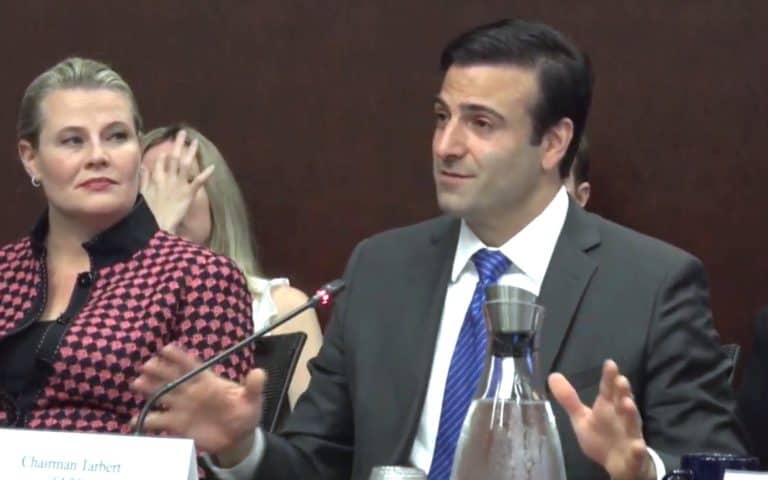 Heath Tarbert, chairman of the Commodity Futures Trading Commission (CFTC), has reiterated the statement that  Ether (ETH) futures contracts might be introduced next year. Earlier this month, Tarbert broke the news on the possibility of ETH futures during the Yahoo Markets All Finance conference.
Tarbert newest comments came during a fireside chat at Georgetown University on the first day of DC Fintech Week, where he said that he "absolutely" believes ETH futures will trade within the next 12 months.
Tarbert stated:
"I'd say it is likely that you would see a futures contract in the next six months to a year. The volume to which it'll trade, no idea, that's where the markets decide, but my guess is now that we've provided at least … a little bit more clarity on [ether's eligibility for futures contracts], my guess is market participants will consider that."
Currently, it's unclear which company might offer ETH futures in the US. Tarbert stated that he doesn't know of any company that has applied to launch such a product,
He remarked:
"None that I know of. My guess is that it will come soon but I don't know where they're coming from."
A Chicago Mercantile Exchange (CME) representative said that the trading platform "has no plans to introduce additional cryptocurrency futures."
The representative stated:
"Right now, we are focused on bringing options on CME bitcoin futures to market in Q1 2020 and continuing to grow our CME CF Reference Rates and Real-Time Indices."
Approving an ETH futures application will depend on the type of product a company is planning to launch, Tarbert explained. Firms interested in listing such contracts may apply to self-certify or request that the CFTC review their product and decide whether it should be approved. The application process would be similar to how Bitcoin futures contracts are reviewed.
The CME representative also said that exchanges "could start it on their own or they could come to us with an application and ask us to grant it to be able to [offer the product]."
The representative added:
"Now in the past most people have not been self-certifying, they've been coming to us particularly if they're creating an entirely new exchange and DCO [derivatives clearing organization] so it'll depend I think in large part on who wants to have it on their trading platform. Is it one of our existing exchanges that's been working with the CFTC for years or is it an entirely new platform that wants to specialize in it?"
Tarbert said that using a CFTC-licensed exchange would ensure that there will be no market manipulation.
He noted:
"What our markets do, and [have been] doing for 150 years is ensure there's sufficient price transparency. You know that there's the buyers and the sellers and that price actually represents real aggregate demand."
Notably, Tarbert said the CFTC might qualify other cryptocurrencies as commodities.
He went on to add:
"There will be other derivatives coming soon to a market near you for crypto assets. As the the SEC sort of works through its process [and] we work through ours and other regulators, it's likely we'll see more but I can't tell this audience that it's necessarily coming soon because even the two that we thought about – bitcoin and ether – it took us quite some time to work through those."
Sponsored Links by DQ Promote