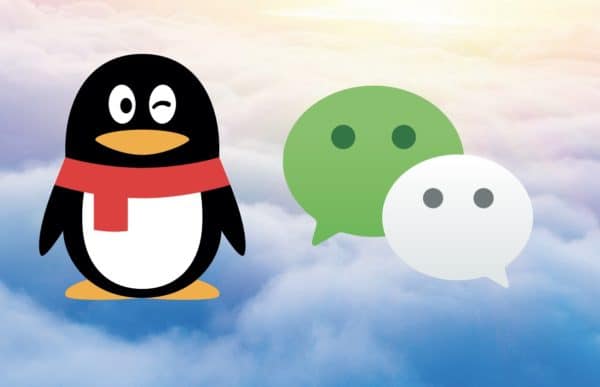 Shenzhen-based Tencent, an internet service portal that provides mobile, telecom, and online advertising services, has stated that the proposed launch of the Facebook-led Libra project could pose a threat to existing digital payment platforms.
Tencent's management noted in a recently published blockchain whitepaper that the Facebook-backed Libra stablecoin project appears to be "bold and radical," however, it's actually a "prudent and rational" business move for the social media giant.
The Libra cryptocurrency might quickly gain significant market share in areas that do not have a stable local currency, or in jurisdictions where people do not have access to modern banking  services, the whitepaper stated. It added that this would be direct competition that Chinese firms might not be able to replicate.
The paper further noted:
"Any internet company that has a relatively mature digital payment system, such as WeChat Pay and Alipay, would be threatened by the stablecoin if it is ever launched."
China's central bank has been developing its own sovereign digital currency for the past few years. Since late 2017, the nation's government has also banned all fiat-to-crypto trading activities in mainland China. 
Tencent and Alibaba, which runs WeChat Pay's primary local competitor Alipay, are not involved in any crypto-related projects.
Tencent's social media platform WeChat has more than 1 billion active daily users. The firm's digital payment service WeChat Pay is among China's leading companies, along with Alipay, a mobile payment platform owned by the Alibaba Group.
Alipay and WeChat's management have said that a firm stance must be taken against digital currency exchanges that attempt to use their payment services as a gateway for Chinese customers' fiat on-ramp in a peer-to-peer or decentralized manner through over-the-counter (OTC) trading.
WeChat Pay's management noted:
"[We] do not support crypto trading, and the platform has never been open to any crypto category. We welcome users to report on any crypto trading on our platform and proactively collaborate with authorities to crack down on such activities."
Alipay also confirmed via Twitter that it has banned crypto trading. The company's tweet was directed at Binance when the Malta-based exchange launched OTC trading that lets Chinese traders exchange digital assets with a counter-party and handle payments through P2P transactions on Alipay.
Alipay stated:
"If any transactions are identified as being related to bitcoin or other virtual currencies, Alipay immediately stops the relevant payment services."
Sponsored Links by DQ Promote