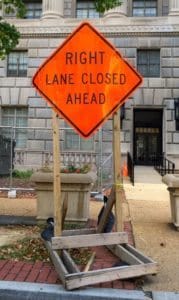 Despite an official ban on cryptocurrency trading imposed progressively in the region since 2016, China now appears to be throwing its full weight behind "blockchain," a type of distributed-ledger technology popularized by Bitcoin that many critics claim is of little use outside of it.
A recent announcement from Chinese president Xi Jiping extolling the virtues of blockchain in "technological innovation and industrial transformation" has been followed up by intensive coverage of blockchain, "on national TV channels, on covers/headlines of national newspapers and websites."
cnLedger reports that, "China's most popular app, Xuexi Qiangguo (study for becoming a powerful nation) now has a recommended course focusing entirely on blockchain, which contains Bitcoin & Ethereum lessons. The app released by CPC to help ppl learn about its political doctrines like Xi's thoughts."
3/ Articles saying blockchain technology is a scam are now BANNED.

Who still remember the days when posts promoting blockchain getting deleted real fast? pic.twitter.com/W5iRJ3PDYS

— cnLedger (@cnLedger) October 28, 2019
As well, "Articles saying blockchain technology is a scam are now BANNED."
"Who still remember (sic) the days when posts promoting blockchain getting (sic) deleted real fast?" cnLedger asks.
cnLedger also states that, "CPC News, one of the most influential party media websites," is promoting a "blockchain tool" to help party members "remain true to the original aspiration," or express loyalty to the Chinese Communist Party.
cnLedger provides translated text from CPC News' "Original Aspiration On-Chain" tool that likens the system to Bitcoin, famously initiated through the mining of the "Genesis Block" by inventor "Satoshi Nakamoto."
According to cnLedger, the "Original Aspiration On Chain" system allows "Party members…(to) record their own 'initial heart' through this product, it will be generated into the 'beginning' block…(and) permanently retained in the blockchain and cannot be changed."
Further:
"You can load it into the Time Capsule and open it with the initial key on the annual political birthday (Party Day)…and check the 'beginning heart'…choose to board the initial heart wall, directly open your 'initial heart,' let everyone witness together…mailed to the future of yourself…will automatically pop up when landing on the People's Party building cloud platform (sic)."
In a now-deleted comment, someone tweeted under cnLedger's reports that China's full-bore endorsement of blockchain bears shades of "Big Brother." An anonymous account responded, "Chinazis."
China is already using a developing system of 'social credit' to track its citizens. Data from online activity, social media posts, activity on popular financial apps and credit scoring is fed into a central database that assigns an individual's social credit score.
The system aspires to, "allow the trustworthy to roam everywhere under heaven while making it hard for the discredited to take a single step."
Citizens with high scores can obtain discounts on and access to premium services. Citizens with low social credit scores can be denied the right to use public services, including public transport. They may also be confined to circulating only in certain regions of the country.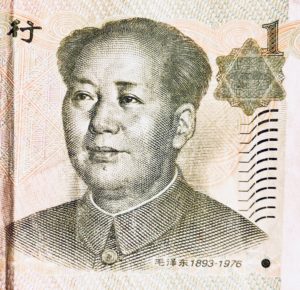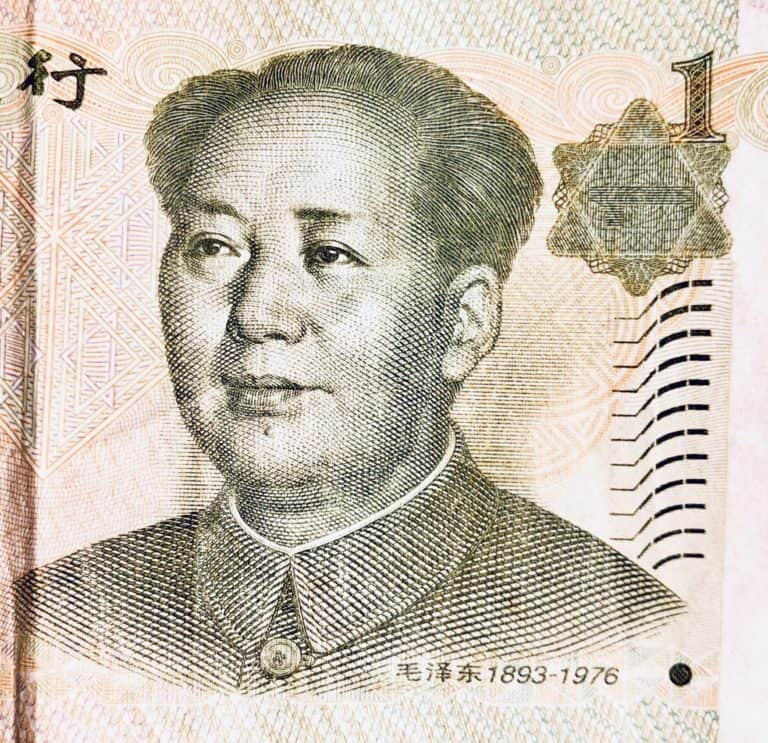 A person's social credit score can be downgraded if people engage in anti-government speech or even associate with people openly critical of the government.
China may be interested in blockchain's purported "immutability" feature, which, if the chain is truly decentralized (which a government-controlled blockchain is unlikely to be), renders all data written to the chain permanent and incapable of being revised.
Bitcoin uses expensive layered encryption to achieve immutability. But critics note that privately-controlled blockchains often include "back door" or special key-access or rewriting provisions that render that feature moot.
China's endorsement of "blockchain" is being regarded as a bullish sign by the crypto-enthused.
In late September, Reuters reported that Fintech stocks in China started, "soaring as investors prepare for the imminent launch of Beijing's digital currency."
Financial Times also reported on October 28th that, "Chinese investors snapped up shares related to blockchain across the board on Monday after an endorsement by President Xi Jinping of the new digital ledger technology, with more than 85 stocks gaining by the 10 percent daily limit."
But there is some mitigating news worth considering:
First, in late September also, Abacus News reported that China's new digital currency, much-hyped in recent editions of the crypto press, "probably (won't)" resemble a standard cryptocurrency:
"The PBOC will, of course, back the digital yuan, making the currency the opposite of decentralized. It's also not certain that it will use blockchain, either."
As well, "un-blockchain" proponents, including Bitcoin programmer Jimmy Song, have long argued that using a blockchain is a waste if the system is controlled by a single entity such as a government or company. Such entities should rather use a quite standard encrypted database to accomplish their goals. These systems may be more accurately referred to as distributed ledger systems or DLT.
Bitcoin uses blockchain because the system is "anarchist," or designed to function without central oversight.
In order to pull off this function, the environmental cost of deep encryption on the Bitcoin system is staggering. One transaction on Bitcoin has been estimated to consume as much electricity as 20 loads of laundry washed and dried. Cryptomining hardware is also typically scrapped every two years.
David Gerard and others have called blockchain, "a glorified excel spreadsheet," hyped, without true merit, by ICO promoters and the VCs still holding tokens and looking to pass them onto the public.
China may be referring more to DLT in it's latest push.
But given the mixed results obtained in many blockchain pilots, China's ban on critiques of blockchain begs the question: Why?
China is known to be the geographical centre of the majority of the world's crypto mining.
Are party insiders invested and trying to boost prices? Is the Chinese government trying to restore revenues to its mining sector by reigniting the global crypto hype machine, which got its first big boosts from Chinese speculators?
On a side note, Crypto investor Katherine Wu, tweeted October 27th:
"My dad (who lives in China) told me that there is a company called 'Blockchain Group' listed on the Hong Kong stock exchange and asked me if I knew about it."

"Surprised, I looked it up—didn't think it'd happen already!"

"…it's a goddamn tea company that changed it's name…"
Sponsored Links by DQ Promote