This past June, France saw its first security token offering based on a real estate transaction. The process was managed by Equisafe, a platform that describes itself as a "neo investment bank." The digital securities raised €6.5 million.
In a blog post from August, the AnnA transaction was explained as follows:
"the property rights of the company holding the building are now fully encoded in the blockchain, encrypted on EquiSafe virtual registry. Each token contains the terms and conditions for the purchase, sale and exchange of the securities, as well as the rights to which it gives access (dividends, vote, etc). This information is tamper-proof, unfalsifiable and permanently accessible, 24/7 thanks to blockchain. The cherry on the cake, it took us 30 min to do what takes [normally] ~2months and cost at least 20.000€"
Equisafe aspires to be a platform that is a full-stack operation providing primary issuance, shareholder management, and secondary transactions. By leveraging technology, Equisafe can streamline this process reducing friction and cost.
France, as a country, is targeting blockchain development as a sector of Fintech and innovation that is strategically important. It is the first big European country to create bespoke rules for initial coin offerings for utility tokens. France hopes to attract more blockchain startups with its crypto-friendly regime. Security tokens, while regulated just like regular securities, fits well into this vision.
Equisafe was founded by CEO Bilal El Alamy. As a digital investment bank, Equisafe provides traditional services you would expect combined with a blockchain-based platform to manage all of the transactions. Crowdfund Insider recently connected with El Alamy to hear about platform status and expectations for Equisafe in the coming months. Our discussion is below.
---
You completed your first security issuance with the purchase of a mansion in Paris (EUR 6.5M). What is the status of this transaction?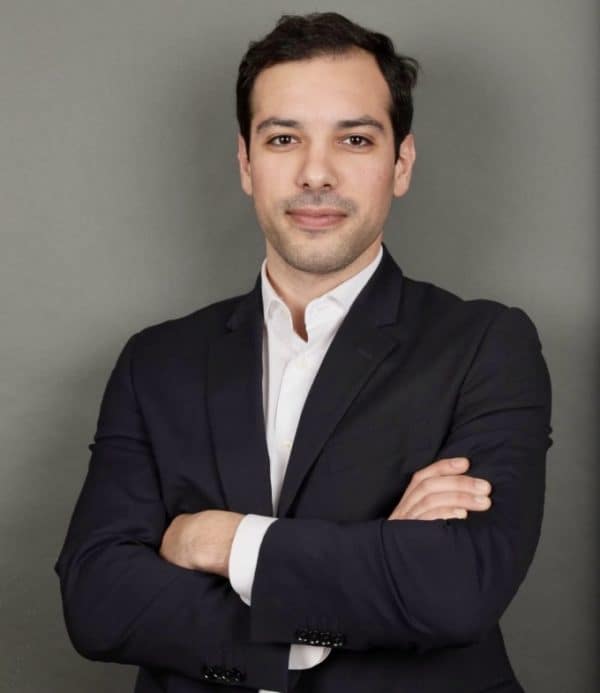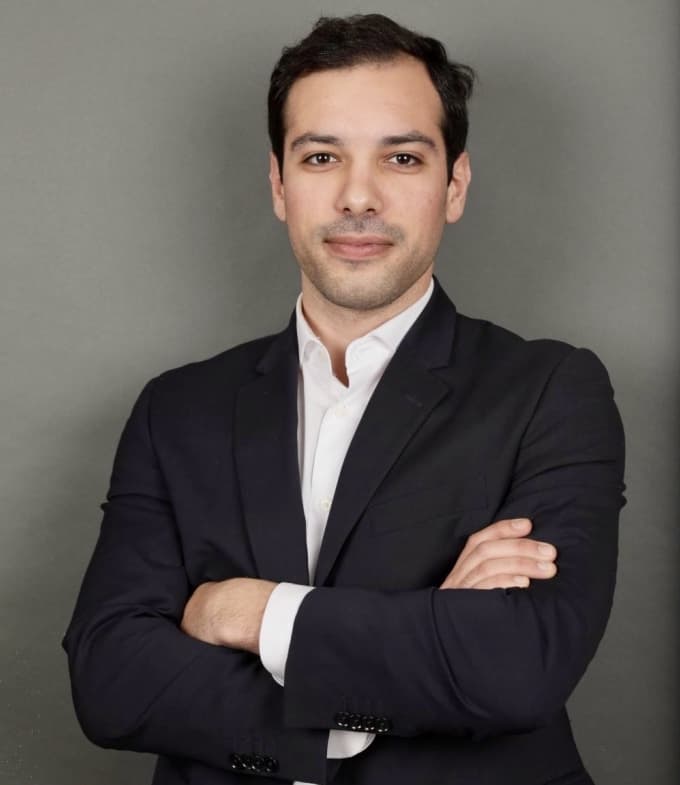 Bila El Alamy: The AnnA mansion, a superb Mansart-style building built at the beginning of the 20th century, first followed a classic sales process: a notarial deed validated the value of the building and marked the transfer of the latter to a simplified joint-stock company (AnnA).
Equisafe then registered this company as an issuer in its system on the blockchain, before dividing it into a hundred digitized shares (also called "tokens").
On June 25, 2019, all the shares issued by AnnA were transferred via blockchain to the Real Estate developer SAPEB Immobilier. The shares have a lock-up period of one year intended to be used for renovation and to find a renter. Then, they might be offered again on our platform if SAPEB Immobilier decides so. The purpose of the operation was to demonstrate the capabilities of the EQS Platform. Now we are building new use cases based on the same structure.
When is your next offering due? What does your pipeline look like today? Are you focusing mainly on real estate? Early-stage firms? Or esoteric securities?
Bila El Alamy: We have exciting projects coming up (real estate and others) and investors should soon receive positive news!
For us, company size is not important. It's a matter of project, team & network. Our goal remains to make financial securities more accessible to the greatest number through blockchain. We are focused on financial inclusion projects and our pipe is constituted of more than 15 tokenizations over the next 6 to 9 months, beginning with a real estate use case that we plan to announce on November 6th in Paris.
You describe Equisafe as a "Neo Investment Bank". What does this mean? How do you plan to compete with traditional boutique investment banks?
Bila El Alamy: Equisafe's main goal is to make financial assets accessible to as many people as possible through blockchain technology. In order to do so, we have created what we call a "neo-investment banking infrastructure:" this means you will have access to financial instruments and investment opportunities on our platform, without any trusted third party thanks to blockchain. Transactions will be facilitated and faster than what traditional investment banks usually offer.
The emphasis on « Infrastructure » is threefold.
First, we are a Tech Company and we provide such infrastructure for our clients, eager to modernize their processes;
Second, the platform provides an ecosystem for issuers, investors, custodians, regulators, financial intermediaries to interact within the same product. Indeed, we have replicated the financial ecosystem on blockchain.
And third: we provide this infrastructure on Tezos, Hyperledger Fabric with the Ownera Network and Ethereum.
At Equisafe, we don't believe blockchain is just to remove the middleman or intermediary but rather to make intermediaries permission-less.
Equisafe's main goal is to make financial assets accessible to as many people as possible through blockchain technology
What are your thoughts on the ICO market in France, according to the Loi Pacte? Do you see this boosting blockchain innovation in France?
Bila El Alamy: The loi PACTE is definitely a step forward for any company wishing to launch an ICO. The law now clearly defines what constitutes a token and creates an optional visa for both ICOs and digital assets management services providers delivered by the French Financial Services Authority (AMF) which has been doing a great job over the past years to attract companies and foster our ecosystem. These dispositions should reassure investors and help them take decisions with more confidence.
I would say however that in the end, it's just a matter of the project. Indeed, some projects didn't wait for the AMF's visa to succeed. Now that we are in a consolidation phase, both in terms of use cases and adoption, I'm confident we will see great projects emerging and the French blockchain community grow.
I'm confident we will see great projects emerging and the French #blockchain community grow @bilalelalamy
What are your expectations for the digital asset sector in France? What about the EU?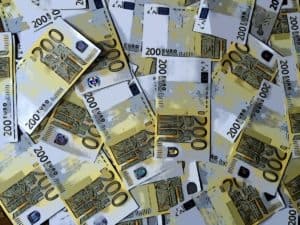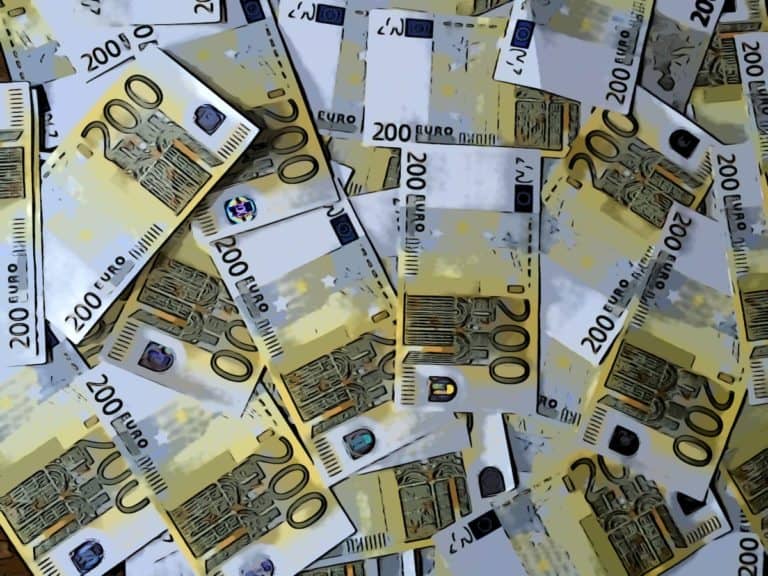 Bila El Alamy: I see a bright future for the digital asset sector in France, and the same for the EU.
For multiple reasons, these institutions have never been that business-oriented. They take the topic very seriously, unlock governmental funding, reach out to the companies evolving in the ecosystem to understand the needs for the companies to develop. I do wish, however institutions, both French and European, would move faster to create and implement the regulations we need. It's going the right way in France, but as an entrepreneur, I, of course, think it's never fast enough.
Do you expect the European Commission to set specific rules to facilitate digital assets?
Bila El Alamy: I really do hope that the European Commission comes up with specific rules, specifically to homogenise them among EU countries. The next step would be to put forward a specific legal and fiscal framework to both endorse and allow traditional investors to better apprehend blockchain technologies.

Europe has a unique chance : becoming the first harmonized crypto-regulated block! I want our continent to take the lead in this industry, worldwide.

Europe has a unique chance : becoming the first harmonized crypto-regulated block! I want our continent to take the lead in this industry, worldwide @bilalelalamy

Have a crowdfunding offering you'd like to share? Submit an offering for consideration using our Submit a Tip form and we may share it on our site!

Sponsored Links by DQ Promote