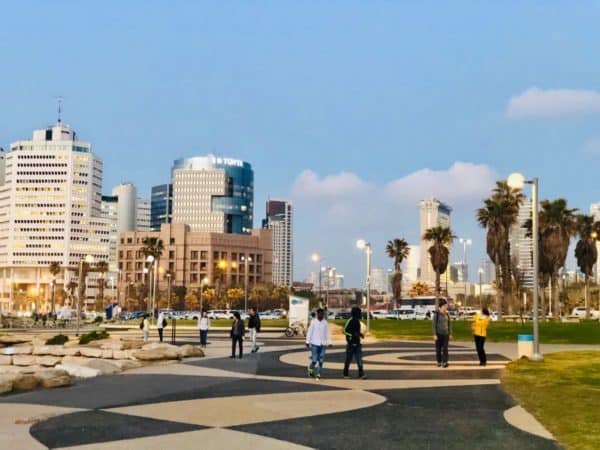 Tel Aviv-headquartered Riskified, a company that develops payments and fraud-prevention solutions, revealed on November 4 that it has completed its $165 million Series E investment round, which was led by multinational growth investor General Atlantic, bringing the company's valuation to over $1 billion. 
According to the announcement, the funds raised will mainly be used by Riskified to scale its business operations locally and overseas, while also expanding its product footprint.
As noted in the release: "Riskified's suite of solutions operates at the intersection of merchants, banks and consumers to optimize the online and omni-channel paths-to-purchase. The company's artificial intelligence (AI)-powered fraud-prevention solutions enable merchants to instantly and accurately distinguish legitimate customers from fraudulent ones and boost conversion rates." 
Riskified's solutions are different from scoring-based platforms. The company has "a pioneering chargeback-guarantee model," which better aligns the firm's incentives with merchants. Riskified's accuracy helps merchants increase their sales volumes, while cutting down the costs of fraud and providing a better overall customer experience. 
As mentioned in the release, Riskified's solutions increase bank authorization rates, help protect clients' accounts from being misused, and help merchants provide alternate payment solutions to consumers.
Eido Gal, CEO and co-founder at Riskified, stated:
"Riskified began as a new and unproven approach to fraud prevention and payments. Achieving success required merchants to believe in our vision and partner with us. Today's announcement is a testament to those partnerships and the leadership position we attained in this important market. These funds will allow us to continue to develop innovative solutions that help move commerce forward."
Aaron Goldman, managing director and co-head of General Atlantic's Financial Services division, noted:
"Our work in the payments space has shown us that Riskified's machine learning-based approach provides material improvements over legacy fraud and risk management solutions. We believe that the Riskified team is strategically positioned to continue capturing this substantial market opportunity."
Tanzeen Syed, managing director at General Atlantic's Technology division, remarked:
"Riskified is the rare blend of realized performance and considerable potential. The company's innovative model has enabled it to deliver significant ROI to its customers and partners, with a clear runway ahead for strategic expansion of its geographic footprint, product offering, and consumer base. We are thrilled to partner with Eido and the Riskified team to reinvent the payments ecosystem and add real value for customers."
Sponsored Links by DQ Promote