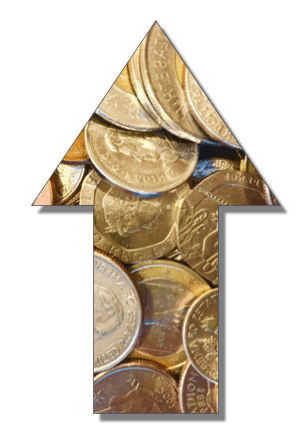 San Francisco-based Fintech firm Ripple announced recently that it has surpassed 300 customers.
The company stated:
"We have seen 10x year-over-year growth in transactions on RippleNet, our global network of banks, financial institutions and payment providers that sends money globally, instantly and reliably for fractions of a penny." 
During last year's annual conference Swell, Ripple's management introduced On-Demand Liquidity (ODL), which uses the digital asset XRP as "a bridge currency" in order to make cross-border payments without pre-funding accounts.
Following the introduction of ODL, Ripple says it has experienced steady growth and increased customer interest with around two dozen clients that have signed up to use the new product.
MoneyGram, goLance, Viamericas, FlashFX and Interbank Peru are some of Ripple's new clients. Over 7x the number of transactions using ODL have been performed from the end of the first of this year to the end of October 2019.
Michael Brooks, CEO at goLance, stated:
"The freelance marketplace is growing dramatically as more companies are hiring talent, both domestic and overseas, to help grow their businesses. At goLance, we want to ensure that freelancers are paid on-time, with minimal fees. That's why we're partnering with Ripple." 
Brooks added:
"Through our partnership, goLance uses blockchain technology and XRP to address the current inefficiencies with cross-border payments by making transactions quicker, more reliable and cheaper. By lowering the cost of sending payments, goLance can put more money into the hands of the freelancers and improve their quality of life."  
Paul Dwyer, CEO at Viamericas, noted:
"As one of the fastest growing money transmitters in the world, we understand the current challenges of sending money globally and look for operational efficiencies to make the process easier and more affordable for the people we serve." 
Dwyer added:
"Last year, remittance flows were at an all time high at close to $600 billion, and have long been one of the largest sources of external financing in developing countries, of particular importance to low and middle income families. Ripple's On-Demand Liquidity enables us to send real-time payments and lower payment costs, as we are able to manage our liquidity more efficiently."
Ripple says it has clients in over 45 countries and 6 continents that are using RippleNet, with "payout capabilities" in more than 70 countries. Ripple's recent clients include Pakistan's Faysal Bank, QNB in Qatar, bKash in Bangladesh, QNB in Qatar, and Finastra in the UK.