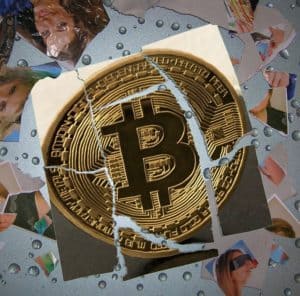 A Dutch court has determined that Facebook has the means at its disposal to restrict Bitcoin and cryptocurrency ads featuring celebrities who did not consent to the use of their name or image, Dutch News reports.
Judges in Amsterdam have also threatened to fine Facebook €1.1m ($1.2m USD) if the platform does not clean up its act.
The case was advanced in June by Dutch media tycoon and billionaire John de Mol, producer of the Big Brother and The Voice TV franchises.
Dutch celebrities Eva Jinek and Jort Kelder, whose images and names were also used to promote fake sales of bitcoin, also reportedly backed the case.
All told, it is believed that fake bitcoin ads on Facebook featuring Dutch stars conned more than 150 Dutch nationals into sending money to fraudulent crypto projects.
Victims are believed to have collectively lost €1.7m ($1.872m USD).
The judges determined that, "Facebook cannot hide behind its role as a 'neutral' platform," Dutch News writes.
According to a press release from the court:
'The company, which has adverts as its primary source of earnings, takes too active a role [to be neutral]…Facebook not only sets the prices, but has an active policy about which adverts appear on Facebook and Instagram."
The judges also found that the cost of filtering out fake ads is not a sufficiently prohibitive to rule out the practice.
They also cited the fact that ads featuring De Mol have now largely been taken down as evidence that it is possible.
"Facebook's responsibility for its own advertising platform is too big and fake adverts have too much impact," the judges wrote.
Facebook has also reportedly been ordered to furnish the names of the parties behind the fake ads to De Mol's lawyers.
In a statement regarding the ruling, De Mol promised to monitor Facebook and make sure it implements the measures it has been ordered to:
"I hope this ruling will lead Facebook to take steps as quickly as possible so that innocent people can no longer be conned by fake bitcoin adverts…My legal advisors and I will be following Facebook closely to see if it does take the necessary steps."
Sponsored Links by DQ Promote