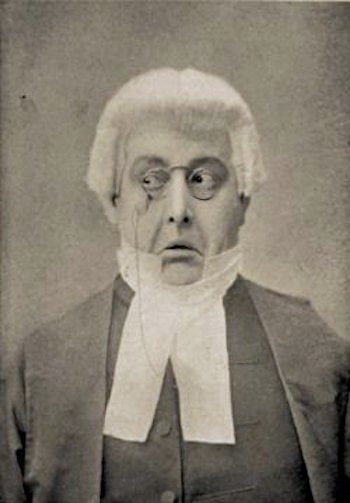 Lawyers for Dutch billionaire and media tycoon John De Mol filed a lawsuit against Facebook this week claiming the platform allowed his image to be used without permission to promote cryptocurrencies, Reuters reports.
De Mol's lawyers also claimed that, even after Facebook was informed of the problem, it did not act to resolve the problem in a timely manner.
The lawyers also claimed that consumers responding to cryptocurrency ads featuring de Mol were conned out of 1.7 million euros ($1.9 million USD), and that the ads have damaged de Mol's reputation
De Mol produced the reality TV series "Big Brother" and several global talent/game shows, including "Deal or No Deal" and "The Voice."
De Mol's lawyers are asking Facebook to implement measures that will automatically block ads using de Mol's image or name to promote cryptocurrencies.
In response, Facebook lawyer Jens van den Brink reportedly told Judge Remmine Dudok van Heel in Amsterdam that Facebook cannot be expected to monitor all ads on the platform at all times, and that the ads in question have been removed.
Van den Brink also told the court that Facebook representatives met earlier that week with AFM, the regulator of Dutch financial markets, to discuss how the presence and impact of financial scams circulating on Facebook could be mitigated.
De Mol lawyer Jacqueline Schaap countered that Facebook should be doing more to prevent and block false ads on the platform and that the current system, which is based in part on self-reporting, is inadequate.
"I don't know what reality Facebook lives in, but that doesn't work," Schaap said.
De Mol's team also asked that Facebook be compelled to hand over information regarding the parties posting fraudulent adds and their corresponding websites, so that this information could be passed to police.
According to Reuters, Judge Dudok van Heel reportedly asked whether Facebook checks the content of websites linked by ads to its site.
Van den Brink confirmed that it does, but said the company's current software can be deceived by people who alter content on or links to webpages. He said this is something the platform is working to resolve.
De Mol's lawyers told the court that de Mol's is not the only European celebrity image being used to promote cryptocurrencies.
In January, a Maltese-Italian actor and model named Davide Tucci took to Facebook to warn the public that his face and name were being used in fake Facebook ads, on websites and in articles promoting Bitcoin-related scams.
In a video posted to Facebook, Tucci stated:
"Please note I have no association with this whatsoever. I have never engaged into any bitcoin trading, nor did I ever approve of such articles, websites or ads. This is a scam."
Tucci also said he is taking the misrepresentations very seriously:
"I have worked really hard throughout the years to get to where I am now, and I won't let my name and image to be used for any form of scam or dishonesty. Thank you to my neighbourhood watch, both friends and fans who have reported this matter to me both personally and on Facebook – it means a lot to have your support. If you see these ads, kindly screenshot and report to Facebook."
Sponsored Links by DQ Promote