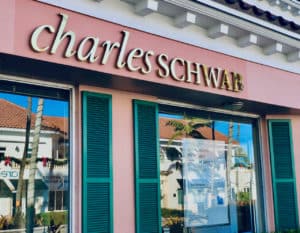 Millennials are allocating a relatively greater percentage of their investment portfolios to exchange-traded-funds (ETFs) and cash compared to other age groups, according to Charles Schwab's SDBA indicators report.
The report, which serves as a benchmark on retirement plan investments in self-directed brokerage accounts (SDBAs), tracked investment activity during the third quarter of this year. It found that mutual funds and Apple stocks continue to make up the largest percentage of investments in the portfolios of investors across all generations.
As explained in a release:
"SDBAs are brokerage accounts within retirement plans, including 401(k) and other types of retirement plans, which participants can use to invest in stocks, bonds, exchange-traded funds, mutual funds and other securities that are not part of their retirement plan's core investment offerings."
Gen X made up around 42% of all SDBA participants, meanwhile, Baby Boomers accounted for 39% and Millennials were at about 13%.
Charles Schwab data shows that mutual funds remain the largest percentage of participant's investment portfolio allocations. Baby Boomers allocated around 39% of their investment portfolios to mutual funds. Gen X placed about 36% into mutual funds and Millennials invested around 34% into them.
Equities were "the second-largest allocation for all portfolios, with Baby Boomers and Gen X allocating approximately 28% of their portfolios to them, followed by Millennials at 25%," the release noted.
Millennials have been consistently investing more into ETFs (24%) than Gen X (20%) and Baby Boomers (17%). Millennials also held more cash (16%) compared to other generations. Baby Boomers allocated around 4% of their investment portfolios to fixed income. Gen X (1%) and Millennials (0.8%) invested relatively smaller amounts into fixed income schemes.
As noted in the release:
"US broad funds were the most popular ETFs. All three generations held these three funds among their top ETF holdings: Schwab U.S. Broad Market ETF, SPDR S&P 500 ETF and Vanguard Total Stock Market ETF. …all three generations [also] continued to hold the Schwab S&P 500 Index Fund as their top mutual fund holding, followed by the Schwab Total Stock Market Index Fund."
You can check out the full report here.

Sponsored Links by DQ Promote