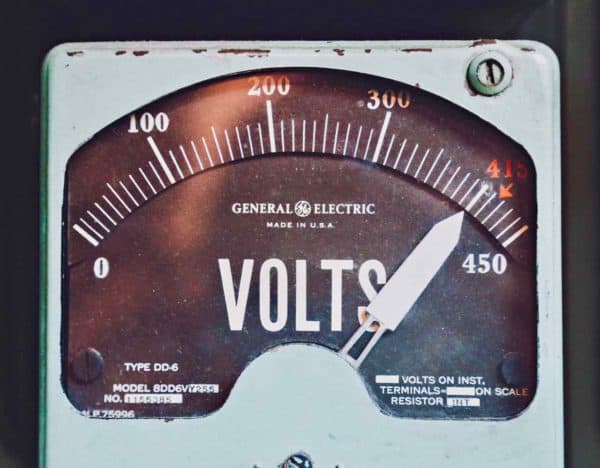 Australia-based digital bank Volt Bank has revealed details regarding one of its most anticipated and soon-to-be-released banking products, a new type of savings account with a decent interest rate.
Volt Bank's official website says that the digital bank will provide a 2.15% maximum ongoing interest rate for savings accounts that have a balance of up to $245,000.
Volt's management notes that are no "hoops, hurdles, tricks or conditions designed to stop you getting that rate."
Steve Weston, co-founder and CEO at Volt, stated:
"Banking needs to be done in a better way. Intro savings rates need to go; so do the catches that stop too many customers getting the higher headline rate. Why can't interest rates be transparent….and competitive? They can! Bring on the Volt."
Peter Marshall, product data and compliance manager at Mozo, says that Volt's interest rate is better than "some of the conditional rates that are now being offered by previous market [participants] such as UBank." UBank is an Australian direct bank, which operates as a division of National Australia Bank.
Marshall thinks Volt's new interest rate could be a game changer and might help the company attract more clients.
Volt's new 2.15% offer has an ongoing base rate with no other conditions attached. It's notably 0.50% higher than the second-highest savings account base rate offer in Mozo's database.
Volt's rate is about 1.48% greater than the current average base rate in Mozo's database which presently stands at only 0.67%.
Volt's 2.15% rate could help it compete with the Bank of Queensland Fast Track Saver Account as currently the equal third-highest ongoing rate in Mozo's database. Volt's rate is just a little less than the 2.25% rates presently offered by neobanks Up and 86 400.
Volt's management says its rate does not come with any conditions, meanwhile, Up, 86 400 and BOQ require that account holders satisfy certain requirements, including a minimum monthly deposit or number of transactions made with payment cards, in order to avail the maximum rate.
Volt's savings account is not open to the public at the moment.
The digital bank says it's beta testing, and people can register to be part of the beta testing through the company's website.
Marshall notes:
"It would make sense that, now that they've released this headline-grabbing rate, that they'd want to follow that up reasonably soon with other products. The information they've just released talks about addressing the spending side of the equation and they seem to have a card design ready to go, so I'd say that it won't be too long before we see a savings account and bank account available to the public." 
Sponsored Links by DQ Promote