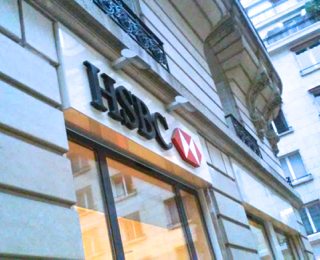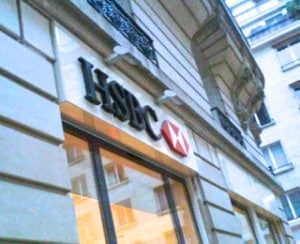 HSBC, a British multinational investment bank and financial services holding company with over $2.5 trillion in total assets, has reportedly been voted as the leading trade finance bank in the Middle Eastern country of Bahrain in the Euromoney trade finance survey for 2020.
This is notably the second consecutive year that HSBC's Bahrain division has been voted the nation's leading trade finance banking institution, while also managing to retain the top spot for service quality.
HSBC was also voted the leading trade finance bank in the wider Middle East region, which makes it the fourth consecutive year that local consumers have placed the institution in the #1 spot.
Ali Khan, head of global trade and receivables finance at HSBC Bahrain, stated:
"HSBC is ideally placed to connect Bahraini businesses to trading partners around the globe. We continue to invest in the digitisation of our products and services to make banking simpler, better and faster for our customers, while complementing the rapidly evolving fintech ecosystem of Bahrain." 
Last year, HSBC reportedly became the first financial institution in the Middle East, North Africa and Turkey (MENAT) region to perform an international letter of credit (LC) transaction via a blockchain-powered platform.
HSBC also introduced a new trade finance API that allows banks to develop various apps for their customers, taking advantage of the institution's network and capabilities.
HSBC has also developed a new customer surveillance system that leverages Big Data analytics and automated "contextual monitoring," in order to detect and prevent financial crime in cross-border trade.
Khan noted that HSBC has "pioneered" the use of blockchain or distributed ledger technology (DLT) to enhance trade flow processes via the Middle East, North Africa and Turkey region – trade which is valued at about $2 trillion annually.
Khan added:
"Our use of AI, machine learning, mobile based trade tracker applications and intuitive online trade platforms have drastically improved the efficiency of the business, made trade safer for our customers and society, and have had a positive impact on client experience."
Sunil Veetil, head of global trade and receivables finance at HSBC Middle East, North Africa and Turkey region, remarked:
"Being voted the region's best trade finance bank is a direct reflection of these investments. So watch this space as we continue to disrupt the way trade finance is done."
HSBC has reportedly completed four different international LC blockchain-enabled transactions in the MENAT region, which involved buyers and sellers based in Bahrain, Oman, Saudi Arabia and the United Arab Emirates, and intends to further scale its operations this year.

Sponsored Links by DQ Promote