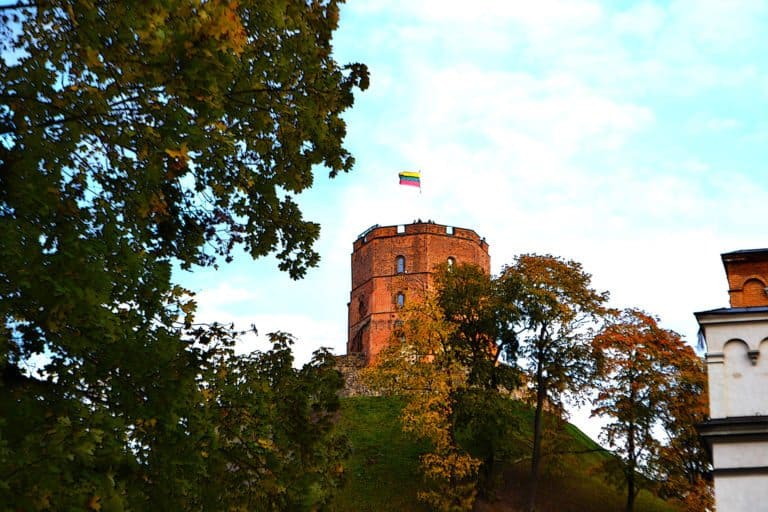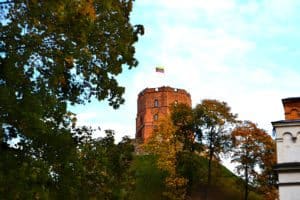 The Baltic region's finance industry has been struggling and some of the area's countries including Estonia, Latvia, and Lithuania have reportedly been indirectly involved in money-laundering scandals that were allegedly orchestrated by large Nordic banks.
However, Lithuania's capital has been able to develop its local finance industry and economy. After the United Kingdom's planned exit from the European Union, Vilnius is set to become the largest center in the bloc for regulated Fintech firms, according to a report in the FT.
Brexit has also been encouraging even more tech companies that aim to disrupt the traditional finance sector to move to Lithuania as the Baltic nation promotes itself as a "gateway to Europe" for Chinese and Israeli Fintech firms.
But the push into Fintech-related business does come with various risks for Lithuania. For instance, many of the serious issues in the money-laundering scandals (e.g. Ukio in Lithuania, ABLV in Latvia, Danske Bank in Estonia) reportedly originated from the Baltics' relative closeness to Russia and a motivation to serve as a sort of financial bridge between the east and the European Union. But instead, the outcome was a destabilization of the area's financial ecosystem.
The same concerns now exist for Fintech firms and businesses, and China's expected involvement could make things more complicated.
Linas Linkevicius, Lithuania's foreign minister, noted:
"In security terms, fintech is a challenge as well. It should be taken really seriously." 
The rise in Fintech-related activity in Lithuania has come due to locals being dissatisfied with traditional Scandinavian financial institutions that currently dominate the nation's financial ecosystem.
Following the global 2008 financial crisis, officials in Lithuania realized that the Swedish banks in the region were not meeting the requirements of local consumers, as they weren't providing modern financial services. In order to introduce digital services, Lithuania's government decided it would welcome Fintech startups.
Marius Jurgilas, a board member of the Bank of Lithuania, explained:
"There was a lack of innovation. We said to fintech: 'please come here, and disrupt my domestic market'."
Jurgilas notes that his job is to supervise and encourage financial innovation. He adds that he's fully aware of the different conflicts. Under his leadership, the country's reserve bank has established a regulatory sandbox in order to support local Fintech firms in testing out various solutions.
The Bank of Lithuania has issued e-money licenses to 64 different Fintech companies with an additional 40 applications currently being reviewed. These figures are still far behind the United Kingdom, which reportedly has over 150 regulated Fintech firms, however, it's ahead of all other EU member states, as none have more than 20 licensed Fintechs.
It has managed to attract large Fintech companies including Revolut, the UK-based financial technology firm that was eager to acquire a banking license in the EU region to allow it to offer services across the bloc.
Richard Davies, Revolut's chief operating officer, remarked:
"The Bank of Lithuania is very approachable."
A few concerns were raised regarding Revolut's operations because of its Russian founders, however, the UK-headquartered digital bank still managed to obtain a license. But Lithuanian MPs remain concerned about whether local officials will be able to keep track of all the potential risks.
The reserve bank of Lithuania notes that it has around 150 staff members that are currently working on supervision with about two-thirds of employees managing Fintech-related matters.
Tadas Vizgirda, head of local Fintech firm Shift4 Payments, pointed out:
"We are not naive."
He added that Lithuanians have become used to the potential threat of Russian influence and that it's "easier for them to identify it."

Sponsored Links by DQ Promote