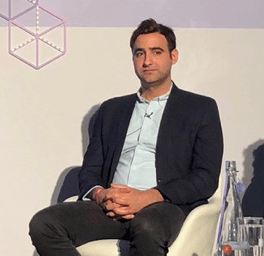 MarketFinance is one of the world's largest peer-to-peer (P2P) invoice finance platforms. Established in 2011 and based in London and Manchester, MarketFinance has reportedly issued more than £1.1 billion (appr. $1.4 billion) in funding to thousands of UK-based businesses.
MarketFinance assists business owners in dealing with the extensive payment terms of their clients. Companies have the option of choosing which invoices they'd like to finance, and unlock tied-up cash within a 24-hour period at attractive rates.
MarketFinance's services are fast and allow businesses to acquire flexible funding for expanding their operations, which may include recruiting more staff members, developing new products and making payments to their suppliers.
In 2013, the UK government through the British Business Bank, started issuing loans to local businesses via MarketFinance. This partnership has led to over £100 million in loans provided to small UK-based businesses. MarketFinance is a member of the Peer-to-Peer Finance Association and it has been financed by MCI Capital, a private equity group, and Northzone, an established European VC fund, which has also invested in Spotify, Trustpilot, and SpaceApe.
In November 2019, company CEO and co-founder Anil Stocker revealed that his business had gone through an extensive rebranding, which included changing the firm's name from MarketInvoice to MarketFinance. The name change reflects a suite of new products that will be introduced, Stocker explained.
MarketFinance will reportedly expand its operations by providing business loans of up to £250,000 over 3 years, and intends to scale up to facilities valued at £1 million+  within the next few months.
In statements shared with AltFi, Stocker noted:
"This is just a starting point. We see this growing in the future and are also launching a Corporate Solutions unit with a new team who have the ability to structure multi-product facilities, a combination of invoice finance and loans."
Corporate Solutions will provide lending of up to £5 million, which includes invoice financing and a business loan.
Stocker remarked:
"To be honest that's only really been done by the banks, we're the first Fintech to offer both invoice financing and lending beside each other, if you look at Funding Circle or iwoca, they just offer loans."
In October 2019, Craig Flyger was appointed director of this Corporate Solutions division.
Stocker also mentioned:
"I think the new brand reflects how we're becoming a lot broader than just single invoices on our platform. We thought a lot about when we would do this, and I think the sooner the better because it gives us a lot more breadth to expand our product set."
The company's invoice financing business is supported by family offices and institutions. Its new business lending division has been funded exclusively by large financial institutions.

The rebranding has positioned MarketFinance in competition with several large alternative business lending platforms including Esme Loans and OakNorth.

Sponsored Links by DQ Promote