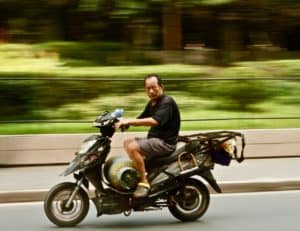 The global investments into China's Fintech startup ecosystem have declined significantly by more than seven times at roughly $4.9 billion last year, after reaching an all-time high of $34 billion in 2018. The investments have dropped considerably for business-to-business (B2B) and business-to-consumer (B2C) Fintech firms in Asia's biggest economy, according to data from business intelligence company Tracxn.
Tracxn data reveals that B2C and B2B Fintech companies managed to raise only $2.15 billion and $2.75 billion respectively last year. In 2018, Chinese B2C Fintechs secured $16.78 billion and B2B firms raised $17.92 billion. The investments in 2019 reportedly fell to a three-year low. Around 218 companies secured $8.4 billion in investments in 2017. Due partially to a decline in investments, the number of Fintechs that raised capital last year has also dropped by more than two times.
The decline in PE/VC investments in China may be attributed to the trade war between China and the US. A relatively slow world economy might also be another reason for fewer investments.
Tanul Mishra, founder and CEO at Afthonia Lab, a project accelerator for Fintech startups, stated:
"China has been facing challenges in terms of trade war threats from the US and stringent fiscal measures arising from the recent breakdown of the lending industry of the country." 
Goldman Sachs, Sequoia Capital, and Morgan Stanley are some of the major US-based investors in China.
Some analysts have said that the reduced investment activity in the $13 trillion economy is not a major concern as local markets are already well-funded.
Naveen Surya, founder of India's Fintech Convergence Council, an organization representing the Fintech companies in the Asian nation, told IBS Intelligence:
"China's evolved Fintech ecosystem comprises ten large Unicorns. Most of the companies are already in their high growth stage and need not require more funding as they have already raised enough capital in the last few years. Many of the players are already profitable and might go public soon."
Surya also mentioned that Chinese Unicorns (startups valued at over $1 billion) were valued considerably higher than those in nations like the US and the UK, which is the leading global  Fintech hub.
Ant Financial, Lu.com, JD Finance, Rong360, China Rapid Finance, and Qufenqi have been ranked among China's top ten Fintech Unicorns. Several other companies including Tongdun, Tiger Brokers, TDW, and Lakala are on track to achieve Unicorn status.
Another major reason for the decline in investments is the problem of the peer-to-peer (P2P) lending sector due to a nationwide crackdown by China's government in 2018. The P2P market had been considered an important aspect of the nation's economy that had been driving the credit story in the country. However, several major pyramid-scheme scams hit the market because of lack of proper regulations.
Due to this problem, thousands of internet-based P2P lenders had to close down. Multiple reports confirm that the problem peaked in 2015 with 6,000 industry players, and toward the end of last year, approximately 400 were found still struggling to maintain their operations and commitments with investors gradually leaving the space.
Oscar Ramos of Chinaccelerator, an established project accelerator in China and a part of US  venture capital company SOSV, believes the decline in funding may be due to other reasons.
Ramos remarked:
"The Fintech ecosystem is pretty robust in China and is evolving by the day. Payments and lending start-ups dominated the segment a few years ago. We see sub-segments such as Insuretech, Trade Finance, Fintech-enabling other sectors, and enterprise Fintechs receiving increased funding and traction in the coming months." 
Ramos revealed that Chinaccelerator has been mentoring and investing in several startups in these particular segments.