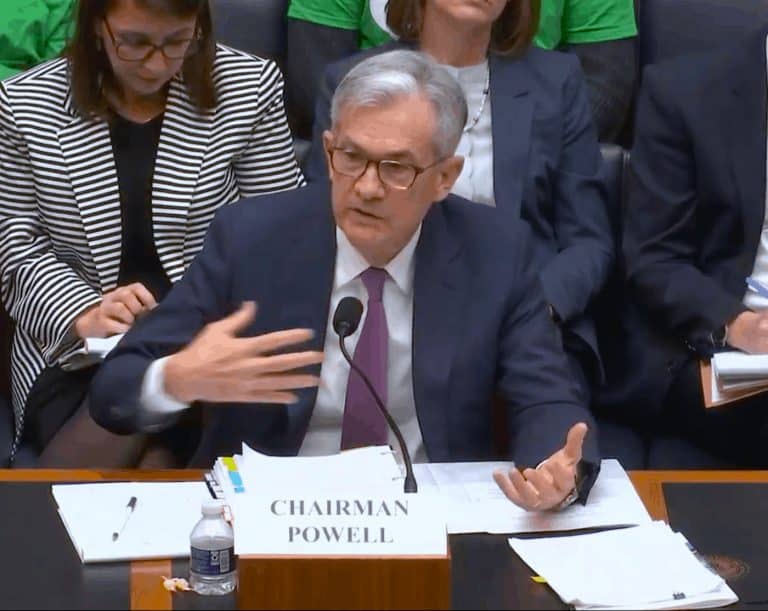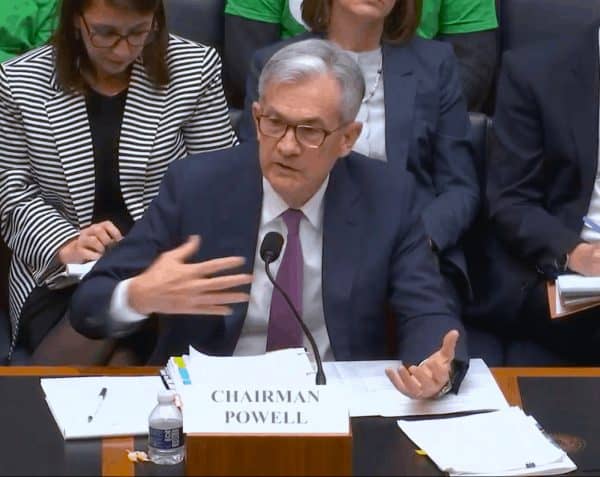 Chairman of the Board of Governors of the Federal Reserve System, Jerome Powell, is on Capital Hill today testifying in front of the House Financial Services Committee. During the Q&A portion of the Hearing, Powell was asked specifically about Central Bank Digital Currencies (CBDCs) and a recent speech by Fed Governor Lael Brainard who indicated the Fed was researching CBDCs.
Powell said the concept of a CBDC is an open question
"Every central bank is looking at this now," said Powell. "It is very much incumbent on us to understand the cost and benefits and trade-offs of a central bank digital currency."
Powell was asked about Libra and the Chinese effort to launch a digital currency and the percieved competitive threat, he had this to say.
"We have a lot of projects working on this now," the Chairman said.
Powell noted that unlike some other countries the amount of cash in the US economy continues to grow.
The Representative Foster asking the question worried that change starts slowly and then just happens.  "We have to be able to respond by rolling out a digital dollar," he said.
"I completely agree with that … Libra lit a fire on that," declared Powell
We have not decided to do this yet, he explained. There remain a lot of issues like cyber issues and privacy issues.  "We are working through all of this."

Asked about the Chinese project specifically, one that may be ready to launch soon, and if he has good insight into their project, Powell said yes.

Powell added that China's intent on having a central ledger where you track and know all transactions that this is something he does not believe will be of interest in the US.

Powell also expressed his opinion that having the dollar as the reserve currency remains a good thing and this is something he wants to maintain. Digital or not.

Sponsored Links by DQ Promote