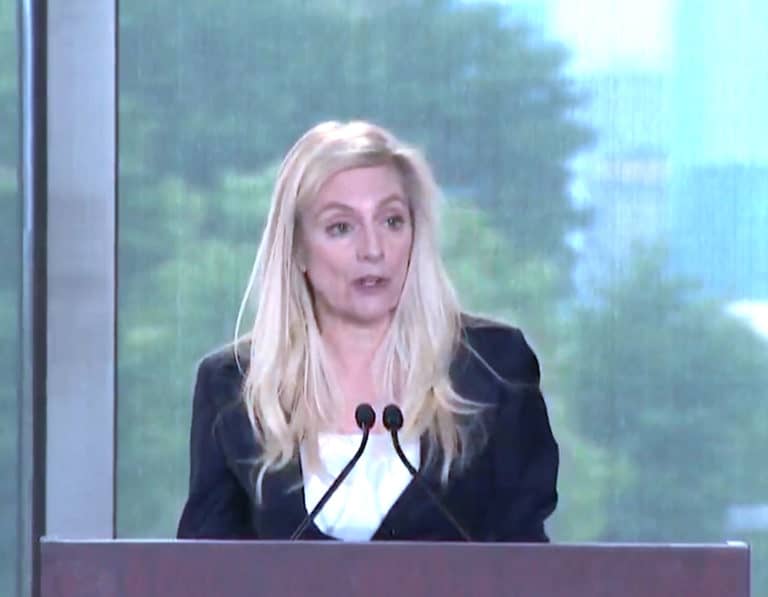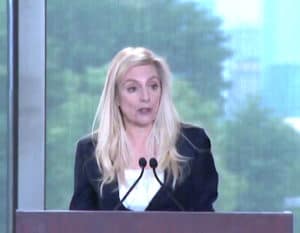 Fed Governor Lael Brainard delivered a speech in California this past week discussing the "Digitalization of Payments and Currency."
Brainard has been at the forefront in discussing Fintech innovation providing unique perspective from her perch at the Federal Reserve.
She said that BigTechs and Fintechs are "driving the digital transformation of payments."
"Not only are the new players bringing innovation to the way payments are made between businesses and consumers and peer-to-peer, but they are bringing new business models that bundle payments with other activities in novel ways."
Brael said that competition should be good for consumers:
"The entrance of Big Tech and Fintech into payments may drive competition, enhance product offerings, and lower transactions costs. It has the potential to enhance financial inclusion by expanding the number and diversity of ways people gain access to financial services and by creating more consumer-friendly offerings."
But these benefits are not without risk. Brael worried that consumers are not aware of the risks including cybersecurity concerns and a possible assumption that safe-guards intrinsic in the banking industry may not exist.
Commenting on Facebook's attempt to launch a global non-sovereign currency, Brael said Libra was bringing a sense of urgency to the discussion.
"Any stablecoin project with global scale and scope faces a core set of legal and regulatory challenges. Cryptocurrencies already pose risks associated with fraudulent activity, consumer losses, and illicit activity, and these could be magnified by a widely accepted stablecoin for general use. Not only is it not clear what protections or recourse consumers would have with regard to their global stablecoin transactions and balances, but it is also not clear how much price risk consumers will face in cases where they do not appear to have claims on the stablecoin's underlying assets."
Regarding Central Bank Digitial Currencies, many banks (80% of 66 surveyed by BIS) are investigating the potential. The Federal Reserve is one of these banks.
"Like other central banks, we are conducting research and experimentation related to distributed ledger technologies and their potential use case for digital currencies, including the potential for a CBDC. We are collaborating with other central banks as we advance our understanding of central bank digital currencies," Brael stated.
In closing, the Fed Governor sees benefits in "seamlessly integrated and lower-cost transactions" but many questions exist.
---
Lael Brainard Federal Reserve Bank 2.5.2020

---
Sponsored Links by DQ Promote