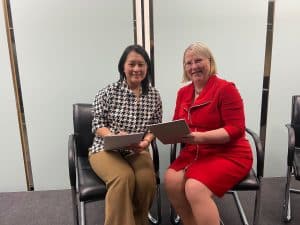 The Centre of Finance, Technology and Entrepreneurship (CFTE) has announced that three courses—AI in Finance, Fintech Foundation and "Extrapreneurship" are now accredited by the Association of Corporate Treasurers (ACT).
AI in Finance and Fintech Foundations' syllabuses will jointly focus on current developments in Artificial Intelligence and financial technology within the financial services industry.
Extrapreneurship is an 8 weeks online program designed to expose learners to the challenges and opportunities entrepreneurs face.
This further collaboration comes on the heels of a previous partnership between CFTE and the ACT which was announced in October last year, resulting in CFTE providing Fintech content for The ACT's Advanced Diploma in Treasury Management Qualification.
Co-founder of CFTE, Tram Anh Nguyen said they were thrilled to strengthen ties with the ACT:
"We are also delighted to have our signature courses accredited by ACT and we are looking forward to launching the global programmes on Open Banking and Regtech in the next few months."
ACT Chief Executive Caroline Stockmann said that treasury knowledge and expertise are core to the profession:
"Our annual research, the Business of Treasury, tells us that the strategic remit of the treasurer is increasing, and of course, technology plays an ever-increasing role in that remit. It's therefore critical, as the membership body for treasurers, that we provide access to skills both via the ACT treasury and cash learning pathways, as well as the type of training offered by the CFTE. We are delighted therefore to be partnering on this with such a dynamic and leading-edge organisation, and look forward to working with the CFTE on this as well as future initiatives."
Sponsored Links by DQ Promote