San Francisco-based Square, Inc. (NYSE:SQ), a payment and mobile financial service provider, has released its Q4 2019 earnings report, which notably highlights a record-breaking quarter for Bitcoin (BTC)-related transactions.
Square's management revealed that the company handled over $178 million in BTC purchase volumes during the final quarter of last year. The multi-billion dollar payments company processed over $516 million in Bitcoin sales for FY 2019, which helped Square generate $8 million in net profits, a figure that's slightly less than 2% of total profits the company earned from subscription and transaction-related services.
Square's BTC volumes are still quite small when compared to much bigger US-based retail digital currency exchanges.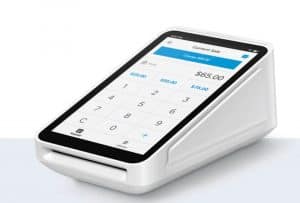 However, the significant rise in demand for Bitcoin led to a greater increase in trading volumes at Square compared to Coinbase, which experienced a 40% drop quarter-over-quarter. 
US-based crypto exchange Gemini also saw a 60% decline quarter-over-quarter. Kraken, another major US digital asset exchange, recorded a 10% growth quarter-over-quarter. The data was obtained from CryptoCompare and an analysis performed by The Block.
Square's BTC transaction volumes were comparable to Binance's US-based division, which recorded around $250 million in Bitcoin volume during Q4 2019.
Being able to buy Bitcoin, the flagship cryptocurrency, is one of main features that has been added to Square's Cash App. The company notes that this option had been added to enable greater financial access. The app's users were recently allowed to buy fractionalized shares of publicly listed firms, which is a feature that other competitors like Robinhood are also interested in offering their users.
As noted in Square's Q4 2019 letter to shareholders, in "the first three months since its launch, equity investing has seen the fastest adoption of any product ever launched by Cash App. Customers are taking advantage of the ability to buy fractional shares, with the average customer buying around $20 of stock every time they make a purchase."
Being able to cross-sell into other products and services, including stock trading and typical banking services, is not available in retail cryptocurrency exchange apps offered by Coinbase. Square's Cash App also provides a significant competitive advantage on generating greater revenue per customer for retail brokerage apps that don't have the option to purchase or sell BTC.
Jack Dorsey, CEO at Twitter and Square, has said on previous calls that the payments company wants to offer the best quality products to its users.
He has previously noted:
"Bitcoin for us is not stopping at buying and selling, we do believe this is a transformation technology for our industry and gives people more access to the financial system, so we are going to have a learning mindset and ensure we are learning and leading the industry from here."
Sponsored Links by DQ Promote