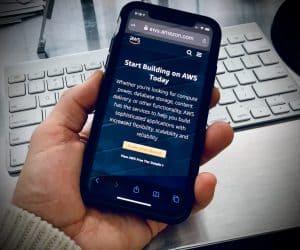 Amazon Web Services' Quantum Ledger Database (QLDB) teamed up with Blockchain Technology Partners (BTP), in order to allow users to integrate smart contracts on its platform.
BTP's developers introduced general availability for its DAML incorporation, which may be  accessed via its Sextant for DAML platform. It allows users that are already working with Amazon's QLDB to use smart contracts when writing software on the platform.
Before introducing smart contract capabilities on the Amazon QLDB platform, BTP's Sextant for DAML was integrated with Hyperledger Sawtooth, and AWS' relational database service, Amazon Aurora.
Amazon QLDB has been developed for users who want to use an immutable ledger to launch both permissioned (private) and permissionless (public) blockchain-enabled systems.
Kevin O'Donnell, chief technical officer at BTP, stated:
"There are plenty of scenarios where there is a trusted centralised operator or a natural authority but there is still a requirement to ensure data is not tampered with."
He also noted:
"DAML on Amazon QLDB addresses these use cases combining the expressive power of DAML with the resilience of AWS."
Digital Asset, a blockchain-focused software development firm, has its own open-source smart contract programming language, called Digital Asset Modeling Language (DAML), which it introduced in April 2019.
Digital Asset's DAML has been integrated with Hyperledger Sawtooth and also with AWS Aurora.
Shaul Kfir, co-founder at Digital Asset, remarked:
"BTP's Sextant for DAML with QLDB makes it seamless to run distributed applications without the operational overhead or compromising security."
In April of last year, Digital Asset also teamed up with cloud software developer VMware in April 2019.

Sponsored Links by DQ Promote