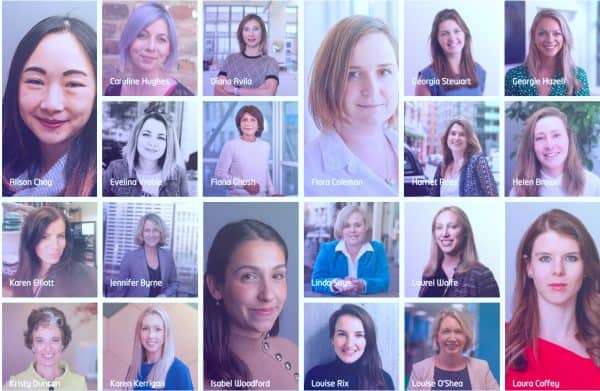 Innovate Finance, the leading voice in the UK advocating on behalf of the global Fintech industry, has published its annual Women in Fintech Powerlist highlighting 200 women shaping the future of finance.
Innovate Finance received over 650 applications for this year's list.
The 2019 list incorporates 7 different categories including; Senior Leaders, Rising Stars, Technology Professionals, Investors, Policy Makers and Regulatory Experts, Marketers & Communicators and Financial & Professional Services.
As part of this year's Powerlist, Innovate Finance selected a few women as part of the "Stand Out 35" for special distinction.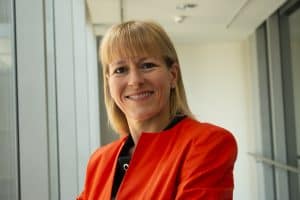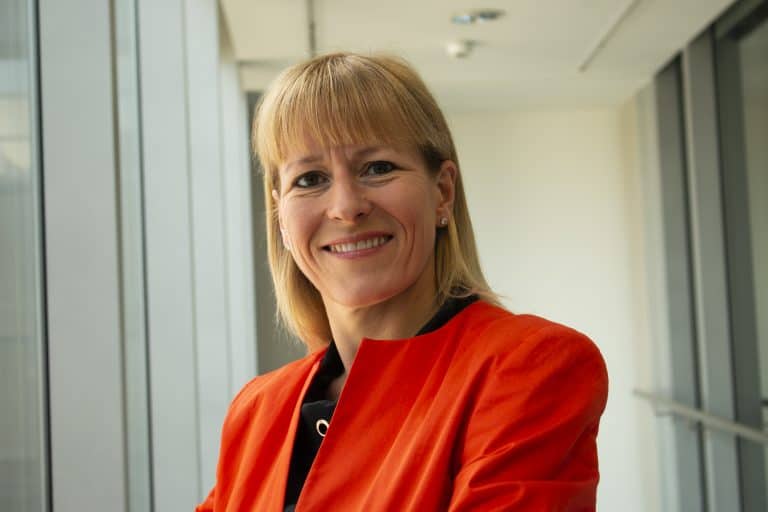 Charlotte Crosswell, CEO of Innovate Finance, said their Women in Fintech Powerlist is an eagerly awaited spotlight on female talent at the forefront of innovation in financial services:
"I would like to thank everyone who participated. All the women on our list are making a difference in the FinTech ecosystem around the world, yet females continue to be under-represented throughout, be it at board and executive level, or as founders looking for still elusive funding."
Innovate Finance said part of its mission is to improve the environment for female-led organizations in receiving the funding they need.
"Our recent Investment Landscape report showed that 90% of funding is still going to firms with no female representation at the senior leader or founder level," Crosswell said.
Clare Black, Head of Diversity at Innovate Finance, commented:
"We were delighted to receive so many high-quality applications this year and grateful to our panel of prestigious judges who helped us to select the women who are moving the dial in Fintech. I am confident that the Powerlist and other events that are part of our Women in Fintech initiative are paving the way to a fairer and more inclusive sector, although we cannot underestimate the distance we still have to travel to achieve this."
---
Standout 35 Stars
A select number of women were chosen for the 'Standout 35' due to their outstanding contribution to FinTech, these ladies were selected by a panel of independent judges.
Alison Choy – Head of Machine Learning, Starling Bank
Karen Elliott – Associate Professor, Newcastle University
Kristy Duncan – Founder and CEO, Women in Payments
Lucy Heavens – Head of Marketing, Wealth Dynamix
Sophie Dermaux – Technical Programme Manager, Onfido
Rosita Najmi – Senior Program Officer, Bill & Melinda Gates Foundation
Caroline Hughes – CEO, Lifetise
Evelina Vrabie – CTO, Toucan
Jennifer Byrne – CEO and co-founder, Quesnay
Karen Kerrigan – COO, Seedrs
Lynda Coker – Commercial Director, Volt Bank
Miruna Girtu – Venture Partner, SyndicateRoom
Tribeni Chougule – Head of Change Management, Visa
Sally Lait – Senior Engineerin Manager, Monzo
Diana Avila – Global Head of Banking, Transferwise
Fiona Ghosh – Partner, Head of Fintech, Addleshaw Goddard
Isabel Woodford – Fintech Journalist, Sifted
Megan McCracken – NED, Board Portfolio
Natasha Jones – Head of Communications UK, Funding Circle
Tessa Bryant – PR Manager, Seedrs
Flora Coleman – Global Head of Government Relations, Transferwise
Linda Saye – Global Head of Rise Up, Money 2020
Louise Rix – Investor, Forward Partners
Nicola Cowburn – founder and Managing Director, Finarama Marketing Ltd.
Georgia Stewart – CEO, Tumelo
Harriet Rees – Head of Data Science, Starling Bank
Laurel Wolfe – VP Marketing, Klarna
Louise O'Shea – CEO, Confused.com
Romi Savova – CEO, PensionBee
Svetla Marinova – Partner Development Manager, Amazon Web Services
Georgie Hazell – Head of Engagement, Augmentum Fintech
Helen Brown – Senior Commercial Operations Analyst, SalaryFinance
Laura Coffey – Director of Policy and Strategic Accounts, Onfido
Sophie Guibaud – Chief Growth Officer, Openpayd
Teana Baker-Taylor – Managing Director, Looking Glass Labs
Senior Leaders
Senior leaders truly driving forward change within the Fintech space, above and beyond their day-to-day role. They have excelled in their career, but are also passionate about helping others make progress in theirs – through mentoring, setting up support groups to share experiences or voluntary work.
Agnes Gathaiya, Chief Executive Officer, Integrated Payment Services Limited
Alice Leguay, CCO at Clim8 Invest
Andrea Reynolds, CEO, Swoop Funding
Angelique Mohring, CEO and Founder, GainX
Anna Kuriakose, Chief Product Officer, TotallyMoney
Anna Tsyupko, CEO, Paybase
Anne Boden, Founder and CEO, Starling Bank
Assel Zhanassova, Chief Digital Officer, Astana International Financial Centre
Bailey Kursar, CEO, Toucan
Benedetta Arese Lucini, CEO, Oval Money
Charlene Chen, Co-Founder and Director, AZA Finance (Formerly BitPesa)
Christine Kiefer, Co-Founder RIDE Capital, Founder FinTech Ladies, RIDE Capital
Clare Flynn Levy, CEO and Founder, Essentia Analytics
Cristina Alba Ochoa, CFO, OakNorth
Dara Tarkowski, Co-Founder/ Chief Innovation Strategist, quointec
Elena Alfaro Martinez, Global Head of Data and Open Innovation, BBVA
Emily Reid, Partner, Hogan Lovells
Emily Utton, Vice President of Partnerships, Tribe Payments
Emma Steeley, CEO, AccountScore Limited
Evelina Vrabie, CTO, Toucan
Felicia Meyerowitz Singh, Founder & CEO, Akoni
Fiona Tee, Chief Finance Officer, Currencycloud
Gabrielle Haddad, COO and Co-Founder, Sigma Ratings
Gemma Young, CEO and Founder, DiversiTech Hub
Hannah Dawson, CEO and Founder, Futrli
Hannah Gilbert, Client Director, Moneyhub Financial Technology Limited
Helen Bierton, Chief Banking Officer, Starling Bank
Helen Child, Co-Founder and CEO, Open Banking Excellence
Helene Panzarino, Managing Director, Rainmaking Colab FinTech
Jane Jee, CEO, Kompli-Global
Joanne Dewar, CEO, Global Processing Services (GPS)
Joanne Smith, Founder and Group CEO, Recordsure
Joshua Klayman, U.S. Head of FinTech and Head of Blockchain and Digital Assets, Senior Counsel Linklaters LLP
Julie Ashmore, Commercial Director, Growth Street
Karen Kerrigan, Chief Operating Officer, Seedrs
Karen Rudich, CEO & Co-Founder, Elementaryb
Kristy Duncan, Founder & CEO, Women in Payments
Laura Bailey, Chairperson, Qadre
Laura Kornhauser, CEO & Co-Founder, Stratyfy Inc.
Leda Glyptis, CEO, 11:FS Foundry
Lee Ann Lancaster, Chief Growth Officer, Mama Money and African Women in FinTech and Payment
Lisa Jacobs, UK Managing Director, Funding Circle
Louise Brett, Head of FinTech, Deloitte
Louise O'Shea, CEO, Confused.com
Lubaina Manji, Senior Programme Manager, Nesta
Lucy Mullins, Co-Founder and Chief Operating Officer, Stepladder
Lynda Coker, Commercial Director, Volt Bank
Marieke Flament, CEO, Mettle
Marta Krupinska, Co-Founder @ FreeUp & Head of Google for Startups UK, FreeUp/Greensill Capital & Google
Martha Mghendi-Fisher, Founder & Chair to the Executive Board, European Women Payments Network (EWPN); African Women in Fintech & Payments (AWFP)
Michelle Tran, Co-Founder / Head of Business Development, NYC FinTech Women / Harness Wealth
Misha Rao, Founder, Haus of FinTech
Natasha Wear, P2P CEO, Zopa
Noha Shaker, Secretary General of Egyptian FinTech Association, Vice President of Africa FinTech Network, Egyptian FinTech Association and Africa FinTech Network
Olga Miler, Co-Founder, SmartPurse Let
Patricia Boydens, Chief Commercial Officer, Harmoney
Pinar Emirdag, Managing Director, JP Morgan
Raiha Buchanan, Co-Founder/COO, Gigapay and also run the non-profit WIFTN (Women in FinTech Network)
Randa Bennett, CEO and Founder, VeeLoop
Rebecca Skitt, Chief Executive Officer, 10x Future Technologies
Ridhima Durham, Chief Commercial Officer, Salary Finance
Romi Savova, CEO, PensionBee
Roxana Mohammadian-Molina, Chief Strategy Officer, Blend Network
Scarlett Sieber, Managing Director, Chief Strategy & Innovation Officer, Catalyst Consulting Group (CCG)
Sharon Lewis, Global Head of Financial Institutions Sector, Hogan Lovells LLP
Shefali Roy, COO & CCO, TrueLayer
Sigridur Sigurdardottir, Chief Customer Officer Tesco Bank, Tesco Bank
Simone Maini, COO, Elliptic
Sofie Blakstad, CEO, hiveonline ApS
Sophie Guibaud, Chief Growth Officer, OpenPayd
Tara Flynn, Co-Founder, Choose Wisely
Tram Anh Nguyen, Co-Founder, CFTE-Centre for Finance Technology and Entrepreneurship
Ulyana Shtybel, Chief Capital Officer, HighCastle
Viola Llewellyn, Co-Founder/CEO, Ovamba
Zara Ransley, Co-CEO, MyPocketSkill
---
Rising Stars
From relative newbies determined to make their mark as a future Fintech leader or a role models for the industry, they have hit the ground running and gone beyond their job description. Their contributions to successful projects, innovative ideas and other standout achievements has set them apart.
 Adriana Amato, Head of Growth, Capitalise.com
Anastasia Dokuchaeva, Head of Partnerships, ClauseMatch
Anna Frankowska, CEO & Co-Founder, Distributed.Academy
Beth Toms, Head of Space, Monzo Bank
Caroline Hughes, CEO, Lifetise
Charlotte Rønje, CEO and Co-Founder, Jamiipay
Clare Joy, Region Lead, South East Asia, Onfido
Delia König, Managing Director, solarisBank AG
Emilie Bellet, Founder, Vespod.com
Georgia Stewart, CEO, Tumelo Ltd
Georgie Hazell, Head of Engagement, Augmentum Fintech plc
Hannah Forbes, Founder of The Funding Crowd, The Funding Crowd
Helen Brown, Senior Commercial Operations Analyst, Salary Finance
Isabel Woodford, Journalist (FinTech), Sifted
Jess Ruben, Chief Officer – People & Operations, Judopay
Katie Salter, Senior Product Manager, Salary Finance
Katrina Cruz, Ecosystem Development Lead, Anthemis
Kelsey McGrath, Company Operations Manager, PixelPin
Mamta Mathur, COO, Chainvine LTD
Maria Deam , SVP Open Innovation, Citi FinTech
Maya Aweida, VP Partnerships, HUBX
Mital, Chothani, Head of Operations, Fluidly
Nina Mohanty, Enterprise Development, Klarna
Ozge Celik, Business Development Director, Interbank Card Center of Turkey (BKM)
Rachel Booth, Product Manager, Mettle
Roisin Levine, Head of Banks, Flux
Sophia J Clarke, Founder & Director, Cocoa
Stephanie Brennan, Founder & CEO, Evarvest – the developer of the first 'Spotify-style' trading app
---
Professional & Finance Services
Professional and financial service professionals that are championing FinTech within their respective teams. They are the inhouse specialist, the go-to for the latest in Fintech trends and an influential voice on sector innovations and diversity in finance.
Anna Maj, FinTech Lead, PwC
Diana Avila, Global Head of Banking, TransferWise
Elizabeth Kigin, Director, Partner Management, NextCapital
Fiona Ghosh, Partner, Head of FinTech, Addleshaw Goddard
Frederique Prevost, Head of Global L&D, Revolut
Hannah Leach, Innovation Consultant, Independant
Jacqui Hatfield, Partner, Head of Financial Services Regulatory Orrick, Herrington & Sutcliffe (UK) LLP
Jennifer Byrne, CEO & Co-Founder, Quesnay Inc.
Kate Bohn, Accelerator & Incubator Lead, Group Transformation, Lloyds Banking Group
Kate Ross , Programme Director, Smart Pension
Kathy Hao-Hsuan Chang, Head of FinTech Partnerships, DNB (dnb.no)
Linda Saye, Global Head of Rise Up, Money20/20
Lucy Demery, Global Head of FinTech Banking, Standard Chartered
Marian Bloodworth, Employment Partner (lawyer), Kemp Little
Neha Manaktala, Head of FinTech, EMEA, CIB, JP Morgan
Peiying Chua, Partner, Financial Regulation, Linklaters
Poojya Manjunath, Senior Machine Learing Product Manager, Lloyds Banking Group
Rachel Bentley, Head of Special Projects, Call Sign
Sabina Kravcak, AVP, Group Strategy, Barclays
Sophie Theen, VP of People & Talent Advisor, Self employed & Omer Ventures
Svetla Marinova, Partner Development Manager for Financial Services, Amazon Web Services
Victoria Thompson, Global Head of Innovation Legal, Barclays
---
Investors
Playing a key role in changing the current funding environment for women founders and entrepreneurs, these ladies are encouraging companies to take their innovative ideas to the next stage.
Emily Morse, Investor, Actis
Emma Steele, Investment Manager, Ascension Ventures
Gabrielle Inzirillo, Director, FinTech (EMEA), Plug And Play Tech Center
Katherine Wilson, Investment Executive, Illuminate Financial Management
Kirsty Grant, Chief Investment Officer, Seedrs
Kristy Trieste, Partner, Chief Financial Officer and Chief Compliance Officer, Motive Partners
Louise Rix, Investor, Forward Partners
Megan McCracken, Portfolio Board Member Fidelity China Special Situations, Folk2Folk, Reason Digital
Melissa Frakman, Founder & Managing Partner, EMVC FinTech Fund
Miruna Girtu, Venture Partner , SyndicateRoom (SR)
Monica Engel, Founding Partner, Quona Capital
Paula Blazquez, Head of Investments, InnoCells (Bank Sabadell)
Ruth Foxe Blader, Partner, Anthemis
Tazz Gault, Founder & Head of Marketing, Digital Detox (Head of Marketing), InvestWell VC (Founder) and previously Co-Founder of StateZero Labs
Tea Muratovic, Co-Founder & CEO, Seasonax Capital and Seasonax
Triin Linamagi, Investment Lead, Founders Factory
---
Technology Professionals
These ladies are striving to make a contribution in the heart of the Tech part of Fintech. From designing or implementing complex software packages, to making a really innovative contribution to their firm's systems or processes, they are taking technology to the next level.
Alejandra M. J. Litterio, Chief Research Officer, Eye Capital LTD
Alexandra Boyle, Head of Strategic Client Group (Europe), OpenFin
Alison Choy, Head of Machine Learning, Starling Bank
Anouska Streets, Head of Platform Engineering, Currencycloud
Casey Lord, Head of Product, Nutmeg
Emma Vanbrabant, Staff Android Engineer, Monzo Bank
Georgina Smallwood, Chief Product Officer, N26
Harriet Rees, Head of Data Science, Starling Bank
Helin Ece Akgul, Engineering Tech Lead , TransferWise
Jen Drabble, Director of Data Product and Science, Barclays
Kat Baker , Head of Extension Engineering, R3
Katie Wigley, Director, Data – Commercialisation & Propositions, Lloyds Banking Group
Sally Lait, Senior Engineering Manager, Monzo Bank
Sophie Dermaux, Technical Programme Manager, Onfido
Swati Lay, Chief Technology Officer, Funding Circle
Tribeni Chougule, Head of Change Management – Europe Finance, Visa
Udita Banerjee, Innovation Programme Manager, RBS
Vivant Shen, Lead Data Scientist, Lending Works
---
Policymakers & Regulatory Experts
Fintech is growing up and with adulthood comes responsibility! We are celebrating the women in regulation, government affairs and policy, who play a vital role in encouraging innovation.
Adriana Ennab, Director Public Affairs and Policy Europe and UK, Credit Suisse
Becky Marriott, Vice President of Risk & Compliance, Tide
Carly Nimmo, Head of Competition and FinTech, HM Treasury
Donna Parisi, Global Head of Finance, Financial Services and FinTech, Shearman & Sterling LLP
Flora Coleman, Global Head of Government Relations, TransferWise
Helen McKay, Risk & Compliance Officer, LendingCrowd
Ioana Surpateanu, Co-Head of European Government Affairs – Innovation Strategy, Citi
Isabelle Corbett, Head of Regulatory Affairs and GovTech, R3
Karen Elliott, Associate Professor, Newcastle University
Laura Coffey, Director of Policy and Strategic Accounts, Onfido
Laura Navaratnam (nee Royle), Senior Manager, Innovation, Financial Conduct Authority
Louise Eggett, Head of FinTech Hub – Bank of England, Bank of England
Nicole Sandler, Head of Digital Policy, Barclays
Philippa Martinelli, FinTech Specialist, Independent Advisor (Various including Department for International Trade)
Rachel Kent, Partner and Head of Financial Services Regulatory, Hogan Lovells
Rebecca Schot-Guppy, General Manager, FinTech Australia
Regina Cheng-Cheng Feng, Senior Industry Advisor, Ant Financial Services
Rosita Najmi, Senior Program Officer, Bill & Melinda Gates Foundation
Sian Lewin, Co-Founder and head of client delivery, Regtech Associates
Sophia Bantanidis, Head of Regulatory Strategy & Policy TTS Innovation, Citi
Suchitra Nair, Director, Deloitte
Teana Baker Taylor, Managing Director, Looking Glass Labs
Yasmeen Al Sharaf, Head of FinTech and Innovation Department, Central Bank of Bahrain
---
Marketers & Communicators
From commanding the authoritative voice of their organisation, to sharing key insights that go beyond traditional media, these women play an important role in showcasing the value of Fintech to the world.
 Anna Flach, Head of Growth and Communications, Qadre
Brittany Atkins, Business Development & Demand Generation Strategist, Hotwire
Carmen Dixon, PR/Comms Director, LendInvest
Elizabeth Basten, Chief Marketing Officer, Wealth Wizards
Harriet Allner, FinTech Director, Common Industry
Jules Robertson, Head of Startups & Scaleups, Soldo
Kat Mann, Head of PR, Nutmeg
Laura Watkins, Head of Content and Producer, 11:FS
Laurel Wolfe, VP Marketing, Klarna
Lisa Gervis, Marketing Director, NewDay
Louise Hetherington, Head of Marketing & Communications, ClearBank
Lucy Heavens, Head of Marketing, Wealth Dynamix
Melanie Palmer, CMO, Nucoro
Mitra Roknabadi, VP, Global Head of Marketing, OpenFin
Natasha Jones, Head of Communications, UK, Funding Circle
Nicola Cowburn, Founder & Managing Director, Finarama Marketing Ltd.
Susanne Chishti, CEO and Founder, FINTECH Circle
Tessa Bryant, PR Manager, Seedrs
---
Sponsored Links by DQ Promote