Xinja Bank, an Australia-based neobank, announced on Thursday it is hitting the "pause" button of opening new Stash Savings Accounts in order to maintain current rates for existing customers. Xinja reported that Stash is a savings account linked to your Bank Account (transaction account) designed for customers to save by separating money from daily spending Bank Account.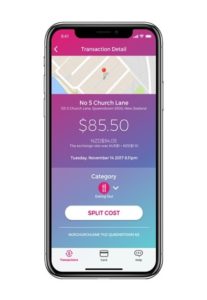 According to Xinja, this news follows the Reserve Bank of Australia cutting the official cash rate by 0.25 percentage points to 0.50%. Through the pause, Xinja Bank will hold the Stash savings account interest rate at a market-leading 2.25%, no strings attached. Interest is paid from the first dollar, up to $245,000, calculated daily and paid monthly. Speaking about the change, Xinja Bank Chief Executive and Founder, Eric Wilson, stated:
"As always, Xinja wants to break the traditional banking model. When faced with higher than expected deposit flows, and an RBA rate cut, most banks would just drop deposit interest rates, hurting existing customers while chasing new ones. That's not what Xinja is about.We are holding our rate steady, at 2.25%, but hitting the pause button on customers opening Stash accounts."
Wilson further observed that the Stash rate is a variable rate, which means it can go up and down.
"However right now, in what are turbulent times, we want to stand by the rate we have offered. We won't drop the rate on Stash accounts now, just because the RBA has dropped the cash rate and demand is much higher than expected. But there are three things we have to balance: the RBA rate cut makes it more expensive for Xinja to hold deposits at the same rate before the launch of our lending program; there has been an unprecedented uptake of Xinja Bank by Australians; and now, how we – as a new bank – manage the costs of those deposits."
Wilson then added:
"Managing those costs as a new bank in a way that cares about existing customers means pushing the pause button on opening new Stash accounts for a while. When we make new Stash accounts available again, new customers who have only a transaction account will get first access."
The pause on Stash accounts also comes after Xinja announced it has launched its Series D investment round to attract more sophisticated investors, with a minimum of $20,400 to invest. Xinja now holds more than $300 million in deposits already, is looking to raise funds to continue building the lending side of its business, and regulatory capital. Founded in 2017, Xinja claims it was designed for mobile – made for people. The company noted it's time for Australians to have access to a banking experience built around their needs and interest. 

Sponsored Links by DQ Promote