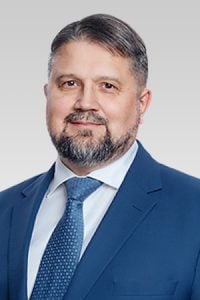 Earlier this week Alexey Guznov, Director of the Legal Department of the Bank of Russia, was interviewed by Interfax on a diverse range of topics. The discussion also included the regulatory approach to digital assets and pending legislation.
Currently, there is draft legislation in the Russian Duma that is still making its way through the approval process. In May of 2018, a bill was proposed to regulate digital financial assets, as well as the exercise of rights and the performance of obligations under smart contracts.
According to Guznov, digital financial assets that may be deemed securities appear to be on track to be approved. But when it comes to crypto, digital assets that may not be deemed securities or, perhaps stablecoins, questions linger.
To quote the interview:
"The position of the Central Bank remains unchanged. We believe that there are big risks in the legalization of cryptocurrency circulation, both from the point of view of financial stability and the system of combating money laundering, and from the point of view of protecting consumer rights. Therefore, during the discussion of the bill, we objected to the fact that this, so to speak, "tool" was legalized as an object of appeal. What was offered by our opponents? For example, consider cryptocurrency by analogy with foreign currency and regulate it in a similar way, that is, apply the rules that were in their 90s in the framework of the legislation on currency regulation and currency control." [translated]
Guznov states that no one will forbid digital currency calling that "absurd." But the bill may ban the issuance of cryptocurrency as these bring an "unjustified risk."
"We are opposed to the fact that there are institutions that organize the release of cryptocurrency and facilitate its circulation. But if a person who owns, conditionally, Bitcoins, completes his transaction in a jurisdiction that does not prohibit this, we are unlikely to be able to limit it to this," said Guznov. [translated]
Guznov noted the challenge of regulating a largely borderless technology while expressing his desire that regulation does not stifle innovation.

Regarding Central Bank Digital Currencies (CBDCs), currently a hot topic for central banks, Guznov believes these are not necessary. He does indicate that stablecoins or digital assets secured by property may have merit.

It was not immediately clear as to if, or when, the legislation may be approved.

The interview is available here.

Sponsored Links by DQ Promote